Things You Didn't Know About Numerology by Name
In my last 3 blogs I have explained the characteristics of 9 planets, today I will give you a simple methodology of Numerology by Name wherein you will be able to sort out the mystery of your life. In our daily lives, we do come across situations wherein we are unable to decide what to do? especially when there is a need to take quick decisions, for example, You come across any business deal wherein you have to take a crucial decision, but you are caught in a dilemma whether to move ahead or not? Whether to sign the business deal or not? Will this business deal be fruitful for my company or not? In such case, Numerology by name works wonderfully. The method which I will teach you will give you the exact answer.
This methodology is known as Karya-Siddhi, Asiddhi Padhati in Eastern Numerology. I have tried and tested this method many times in my life in different situations and the accuracy of the results simply amazes me.So without wasting your time, I will teach you this technique known as Numerology By Name.
As I already mentioned in the 1st blog of numerology series that each and every letter has been assigned some number for the planet and specific power hidden in it.
Suppose Mr.Raj asked me whether I will get married in this year?
So now I will convert the name of that person in numbers, say for example RAJ – R – 9, A-1 and J-1 then total of this number would be 11, then choose  1 gem's name among the  SEVEN gems ,says you choose – OPAL  then O- 6, P – 7, A-1 and L -3 hence sum of all this number will be total – 17 . Now add current date say for example today 31st, now add Raj = 11, OPAL = 17 plus current date 31, hence 11+17+31 = 59, now divide it by 3, whatever will be the reminder it will be the final answer :
1 – YES, 2 – FAILURE and 0 – It will take time and obstacles to achieve your desired result,
Hence in the above example 59  ÷ 3 = 2, therefore Raj won't able to get married this year, By the above-mentioned methodology one can get answers for any doubt but one has to take care that s/he should not do this method just for Fun or entertainment.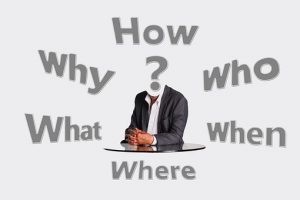 A JS -1
BKT – 2
CLU -3
DMV – 4
ENW -5
FOX -6
GPY -7
HQZ -8
IR -9
The SEVEN Gems are Diamond, Emerald, Pearl, Coral, Opal, Topaz, and Ruby
Let take the 2nd example, Rajesh want to know whether he will pass the CA examination? He asks this question on 21st of January.
R-9 ,A -1 , J-1 ,E-5 ,S-1 and H-8 , sum of all alphabet is 25 .
He chooses DIAMOND among 9 Gem, thus D – 4, I – 9, A-1, M – 4, O – 6, N -5 and D – 4, the sum of all alphabet is 33.
Question was asked on 21st January , thus according to this formulae :
RAJESH = 25
DIAMOND = 33
Date = 21.
25 + 33 + 21 = 79   ÷ 3 = 1
Therefore Rajesh will clear his CA examination this year.
Let me know how you found this article?
Wish you all Happy New Year 2018 .
Cheers,
Nirav Hingu