Why Change Name After Marriage: A Simple Step Guide for Brides
Name Change After Marriage:  When a girl gets married (especially in India and some Asian countries), her surname gets replaced by the bridegroom's/husband's family surname. 
In a few countries, it is legal and permissible to a girl to use her maiden name even after marriage. In Scotland, Asian and Europian countries, a female can use her maiden name and they can also use their Maiden Name or New Surname, after Separation or Divorce as well, although it is a time consuming legal process.
 In a few castes in India, there is culture to change the girl's name after marriage. Hence, there are many customs and rituals when it comes to traditional marriages in Asian countries like INDIA.
Nowadays, there is a recent trend of putting two surnames after marriage. For example Aishwarya Rai Bachchan. 
In the above-said example, we can see that Aishwarya has retained her maiden surname along with the Bachchan family's name (new family name added).
READ: Predict the Death Date by Palmistry
What is the Effect of changing Name-Surname after Marriage?
People need to understand that when a girl's name change after marriage, her culture and values get replaced along with the complete personality and thought process  because a girl not only adapts to the new family but she also learns and accepts the new culture, rituals, their lifestyle and her In-laws family's thought process in totality and begins her new phase of life to be in sync with the energy of her In-Laws.
Therefore one should adopt a new name of her husband's surname after marriage with due consultations with practising Graphologist and Numerologist.
According to me, as both Numerologist and Graphologist, we should know the following 2 amazing modalities in their occult practise, while giving consultation to clients seeking advice in changing the name after marriage.
READ: What is Graphotherapy?
What are the Side Effects of keeping two Surnames?
We all have witnessed a  new trend in INDIA of keeping the two surname after marriage like Aishwarya Rai Bachchan,  Shilpa Shetty Kundra, to name a few.
When a girl keeps her Maiden Surname along with her husband's Surname, in Graphology, it means that she is unable to accept any of the new family members, their cultural values and ethics and hence she is always in a dilemma, whether to listen to herself, her mother or to listen to thoughts of the in-laws house. There is a massive conflict between the family members and newly entered, the bride. ( Nav Vivahit Kanya). 
READ: South West Door Placement in Vastu
It's like an old Indian proverb, riding on 2 boats together. Logically also, a girl trying to balance on 2 boats will most definitely feel scared of falling all the time. This explains her plight and the state of affairs in her married life. She will never be able to do justice to her new role of a wife, a daughter-in-law and a mother in years to come.
Therefore it is always advisable to adopt the husband's surname and leave the maiden surname after marriage.
What will happen if  I continue with my Maiden Name only, even after marriage?
In such a case, the newly married girl is unable to accept the new family, thereby creating a conflict with her husband and the In-laws.
She will take all the decisions and actions based on the advice of her mother and her own identity is lost.
Hence it is not at all advisable to keep the maiden surname after marriage.
Is my identity getting lost/ damaged by hiding/rejecting by Maiden Name?
It is a false Myth among women especially in the Asian countries like India that if they left their maiden name or surname then their identity is getting spoiled or damaged.
According to the Indian traditions and culture, a woman always has to adopt the two cultures, in the present life and after the marriage. It is only the woman in the world who has to accept her husband's surname after marriage.
NOTE: I am not disrespecting by saying that only women have to adopt a new culture and environment but even it is applicable for a Man to accept the girl's name, his parents (In-Law) and give the same efforts as his wife makes.
I have seen many girls keeping the maiden name even after 5 to 10 years of marriage which leads to conflicts, domestic violence, frustration and giving priority only to her biological mother. These types of thought patterns may further lead to separation or divorce.
My teacher in the graphology class once told us that "New Marriage gets stable only after one year because, in this one year, the girl has to undergo a lot of changes i.e she has to undergo completely 360-degree turn from the old parent's culture to the new culture of her husband's family.  Hence not only women but also her husband needs at least one year to get the proper synchronisation with his wife, to meet the expected frequency of the other members ( in-laws and spouse) which eventually leads to a Happy Marriage Life."
Does Numerology help in picking up the Correct Name?
Believe it or not, Numerology does help in picking up the most suitable name for a happy married life. Hence it is always advisable to consult a practising Graphologist who also knows Numerology, to redesign the signature and to pick up a name with high energy and positive vibrations which suits her personality as well as the new family (husband).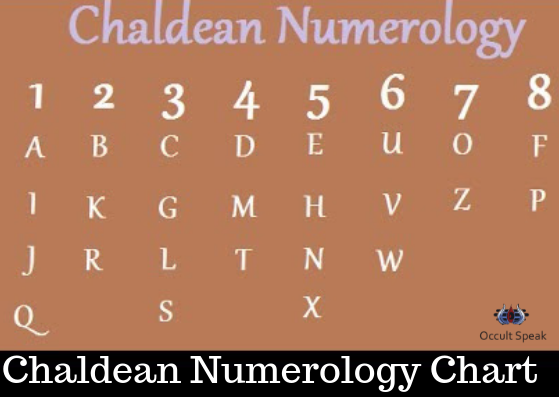 Let's take the example of a newly married couple :
'Arti Mehta married to Ajay Shah'
Now as per the  Graphology Rules, the girl  should write her Initial Name, Husband's Initial and the  Newly Adopted Name (Husband) which may be generally written as: 
Aarti A Shah
Let's suppose, her Date of Birth is 03rd March 1992.
Hence, her Psychic Number is 03 and her Destiny Number (Total of her Birthdate) is 03.
If Aarti writes only her maiden name as Aarti Mehta, it means she is unable to adopt a new environment and family members. 
Now, even if she writes her complete new name as:
A Shah or Aarti Shah or Aarti A Shah
We, as a Graphologist & Numerologist check with both modalities Numerology and Signature Science to check with energies carried in the said names.
A -1, A-1 R-2 , T-4 , I -1 = 9
A = 1
S -3, H -5, A -1 H – 5 = 14
Now, the total comes to 9 + 1 + 14 = 24 
Reading for the Number 14 in Chaldean Numerology is 
It gives high material growth but also on the other side, it will give ailment to female energy, meaning Aarti would fall sick in due course of time (2-4 year down the time-period).
Even, this name also does not sync with her date of birth also. Because Numerology says that the Name total should be such that it should match either Psyche Number or Destiny Number.
Hence, Graphology rules although says to put Husband Initial and Surname, but these rules along with Numerology principles do not match, therefore this Name as Aarti A Shah is not suitable to Aarti.
She needs to consult to practising Numerologist who also knows Graphology, to rectify the name Numerologically and later, she would also need to design her New Signature by taking expert help from Practising Graphologist/Signature Analyst.
Let me know how you find this blog on "Should a girl change her Name and Signature after marriage?
Cheers,
Nirav Hiingu