Ganesh Chaturthi is a very important festival in Hinduism. It's all about celebrating and worshiping Lord Ganesha, who is believed to bring wealth and prosperity. People really look forward to this day, especially because it is celebrated for a full 10 days in Maharashtra State of India.
This Year Ganesh Chaturthi 2023 will be celebrated on Sept 18, 2023.
The tithi (date) for Ganesh Chaturthi is Chaturdashi of the Shukla Paksha of the month of Bhadrapada. 
What is the Ganesh Chaturthi 2023 Start and End Date?  
Ganesh Chaturthi will start from 12:39 PM on 18th Sept 2023 and will end at 1:43 PM on 19th Sept 2023.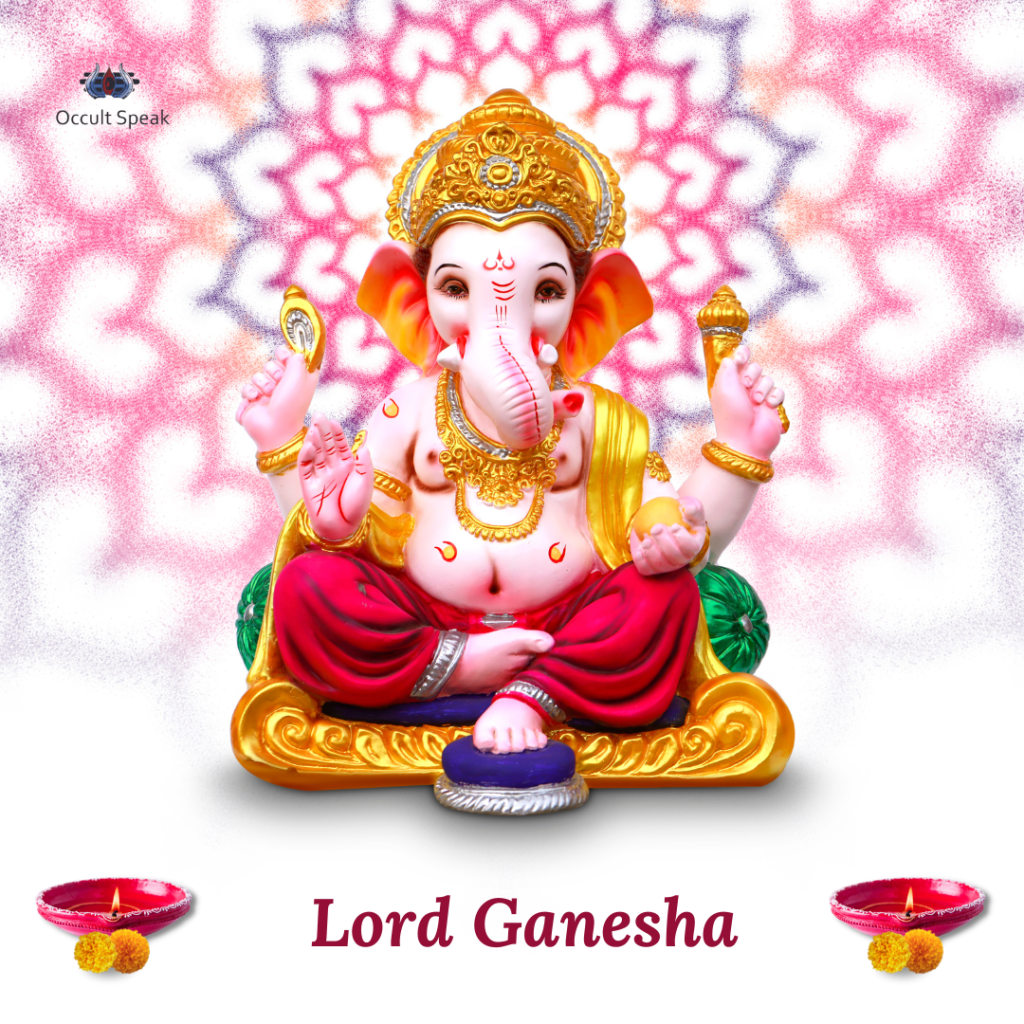 Ganesh Chaturthi 2023 Muhurat for Laxmi Ganesh Pooja
Ganesh Chaturthi date falls on 18th of September 2023, starting at 12:39 PM and concluding on September 19 at 01:43 PM. The auspicious Muhurat for installing the lord Ganesha idol in Mandap or home or worshiping Ganesha is from 11:01 AM to 01:28 PM. 
Ganesh chaturthi 2023 Visarjan Date for 10 days Ganapati celebration 
Morning Muhurat (Shubha) – 06:28 AM to 07:59 AM
Morning Muhurat (Chara, Labha, Amrita) – 10:59 AM to 03:29 PM
Afternoon Muhurat (Shubha) – 05:00 PM to 06:30 PM
Evening Muhurat (Amrita, Chara) – 06:30 PM to 09:30 PM
Night Muhurat (Labha) – 12:29 AM to 01:59 AM, Sep 29
Chaturdashi Tithi Begins – 10:18 PM on Sep 27, 2023
Chaturdashi Tithi Ends – 06:49 PM on Sep 28, 2023
For 1 and ½ day Ganesh visarjan, 3rd, 5th and 7th day timing log on to drik panchang for full information.
Now let's talk about What is the best Ganesh Mantra, Ganesh Pooja and Ganesh Sadhana for this auspicious occasion.
Since, many people asked me to write about Ganesh Sadhana which includes simple procedure/ritual wherein one gets blessings with financial stability and also lord Ganesha is the devta for financial stability as it has its location in 'sushma shareer' in Muladhara chakra.
Even the element seen is earth which is the element of stability. 
Hence, today I will write more about Laxmi Ganesh sadhana on this auspicious ganesh chaturthi 2023.
Maximum people pray to lord ganesha with intention to have good finance and to remove obstacles in his/her life, but when we talk about Laxmi Ganesh, one has to always worship laxmi along with ganesh as both are extremely important deity for stability of life and relationship.
Therefore whenever you need a good personal and professional relationship, name, fame, spiritual upliftment along with material gain, one should always pray Laxmi Ganesh together.
So, for those people who are extremely busy in their day to day life, doing lengthy Ganesh mantra or Laxmi Ganesh mantra sadhana won't be possible, I recommend every Ganesh worshiper to chant the Laxmi Ganesh Stotra on Ganesh Chaturthi 2023.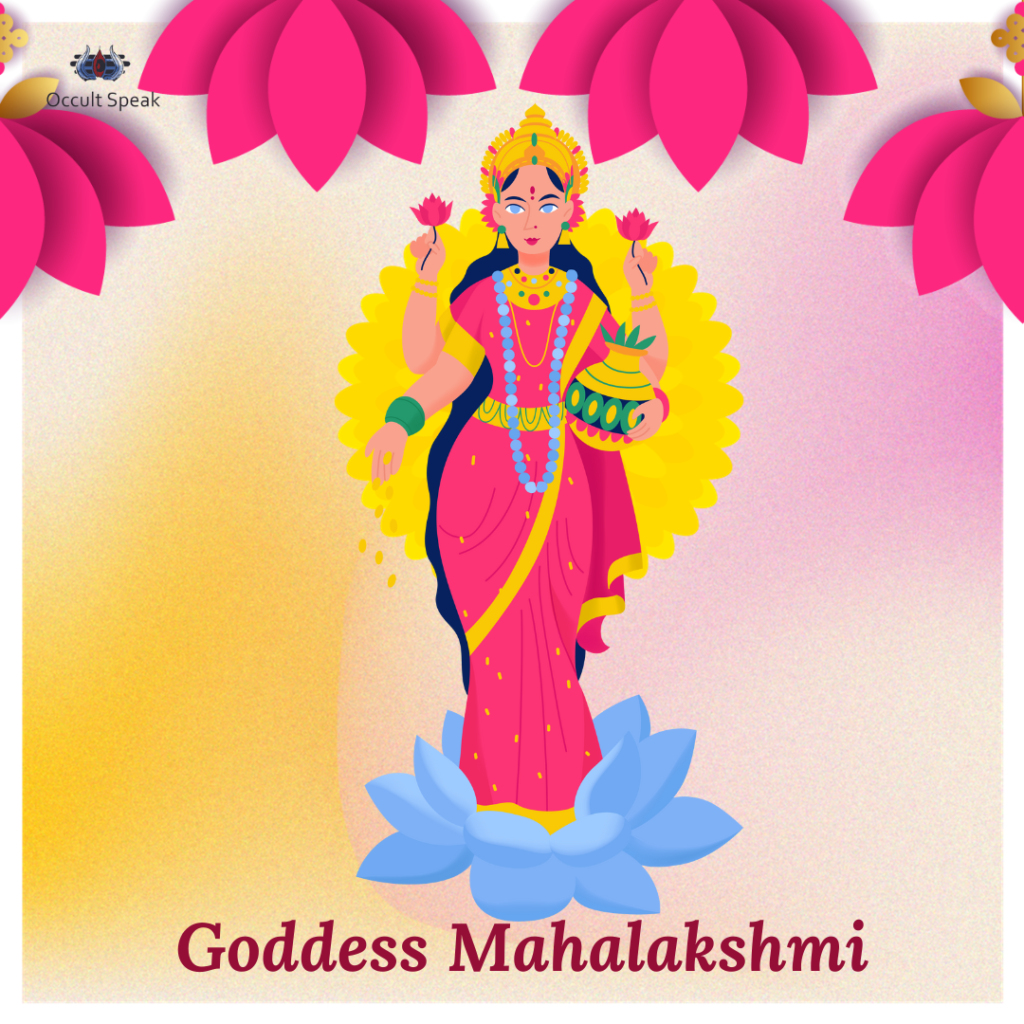 How to worship Laxmi Ganesh in Ganesh Chaturthi 2023 ?
Among thousands of Laxmi Ganesh Mantra, I found Laxmi Ganesh Stotram very powerful in consideration of material and spiritual gain.
What are the Benefits of Laxmi Ganesh Stotra ?
By reciting daily laxmi ganesh pooja for Laxmi Ganesh stotra, one gets blessed with
Financial stability
Good at relationship
Get better opportunities at your job/business.
Get clarity in your life as to what is important for you and what is not ?
You start thinking BIG when you start worshiping Laxmi Ganesh Stotra.
The devotees get more enlightenment and internal peace while chanting this stotram.
If one is suffering from huge debts then chanting of this Laxmi Ganesh Stotra helps him/her to get rid from debts.
If it is better to chant this Laxmi Ganesh Stotra along with Kanankdhara Stotra which I already mentioned a few months ago, find a link for the same.
Importance of Laxmi Ganesh Stotra
It is mentioned in the Laxmi Ganesh Stotra that one who recites this auspicious stotram daily, Goddess Laxmi does not leave this body until his/ her last breath – meaning s/he gets extreme money flow and abundance till his/her death.
Also, the occult scholars say, if one recites on a daily basis then also it gives good financial stability and for clearing debt, one has to recite 3 times Laxmi Ganesh Stotra along with Kanankdhara Stotra also for 3 times.
Also, it is mentioned by ancient tantrics,  that reciting 108 times at Diwali/Deepawali gives good wealth and abundances throughout the year.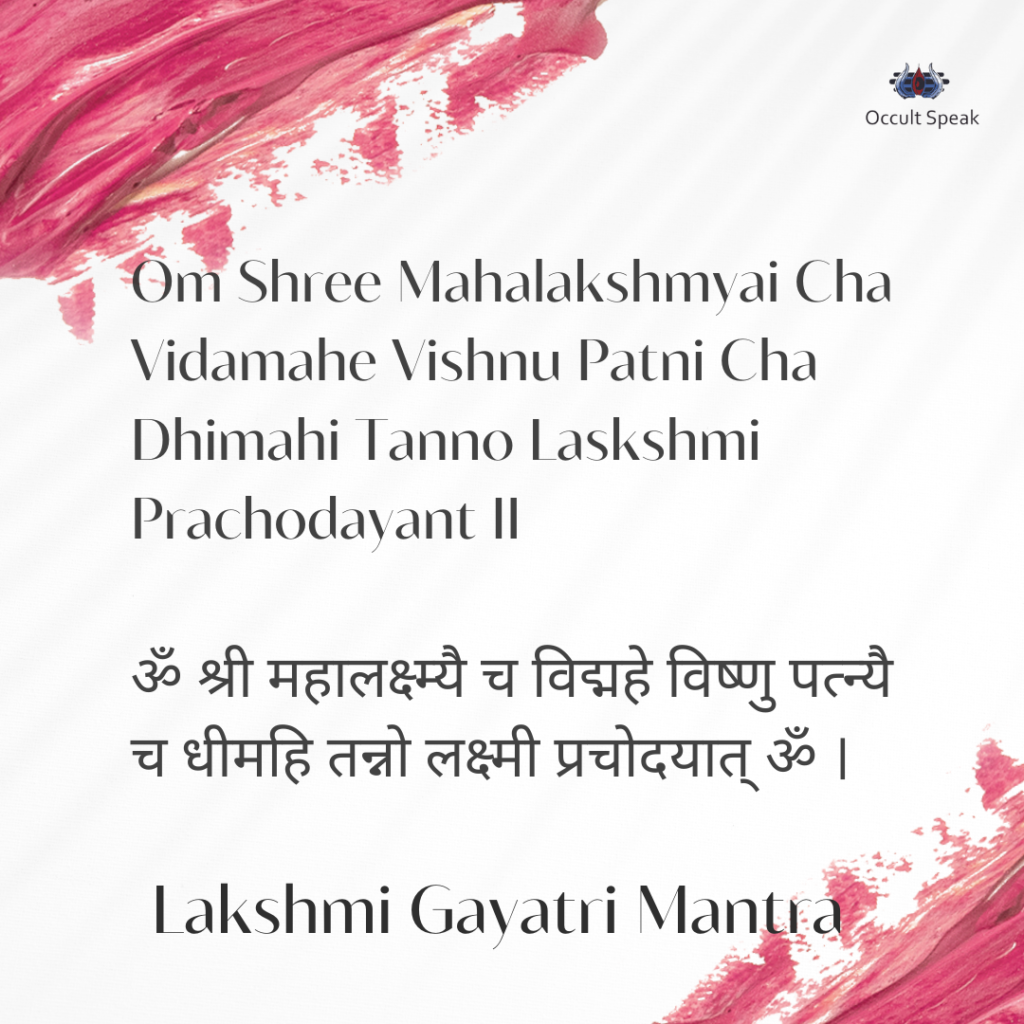 Laxmi Ganesh Pooja on Ganesh Chaturthi
Take a bath in early morning and wear dhoti/saree ( dhoti for mens and saree for women/girls )
Sit on a Red or yellow Asana.
Keep a wooden plank and place a red asana for Laxmi Ganesh ji.
Now place Laxmi Ganesh murti, Ganesh laxmi photo or Laxmi Ganesh image whichever is available.
Offer Pooja with Panchoupchar like Gandh ( kumkum for Laxmi and Chandan or Astagandha for Ganesh ji ), Rice (chaawal ) , Flower (ideally yellow ), Durva ( a special herbs is offered only to Lord Ganesha, Dhoop (not agarbatti) , Deepak (light cow ghee dweep(lamp) and Naivedya (offer seasonal fruits or churma ladoos or as per your capacity)
Now, take water in the right palm for Sankalp and speak in mind your name, gotra, wish to get complete and say, 'I will recite daily 11 times for continuous 10 days'.
It is said that if one recites 108 stotra paths for those 10 days then one definitely gets his/her wish fulfilled and gets absolute financial stability in his/her life.
One should also chant Goddess Laxmi Beej Mantra – SHREEM 108 times or Laxmi Gayatri Mantra 108 mentioned below.
Laxmi Mantra for Ganesh Chaturthi 2023 Pooja
Om Shree Mahalakshmyai Cha Vidamahe Vishnu Patni Cha Dhimahi Tanno Laskshmi Prachodayant
ॐ श्री महालक्ष्म्यै च विद्महे विष्णु पत्न्यै च धीमहि तन्नो लक्ष्मी प्रचोदयात् ॐ ।
Laxmi Ganesh Stotra in English
Om namō vighnarājāya sarvasaukhyapradāyinē.
Duṣṭāriṣṭa vināśāya parāya paramātmanē
Lambōdaraṁ mahāvīryaṁ nāgayajñōpaśōbhitaṁ.
Ardhacandradharaṁ dēvaṁ vighnavyūhaḥ vināśanam..
Om hrāṁ hrīṁ hrūṁ hraiṁ hrauṁ hraḥ hērambāya namō namaḥ.
Sarvasid'dhipradō̕si tvaṁ siddhi buddhi pradōbhavaḥ..
Cintitārtha pradastvaṁ hi satataṁ hi mōdakapriyaḥ.
Sindūrāruṇa vastrēśca pūjitō varadāyakaḥ..
Idaṁ gaṇapatima stōtram yaḥ paṭhēd bhaktimānaḥ naraḥ.
Tasya dēhaṁ c gēhaṁ c svayam lakṣmīrna: Muñcati: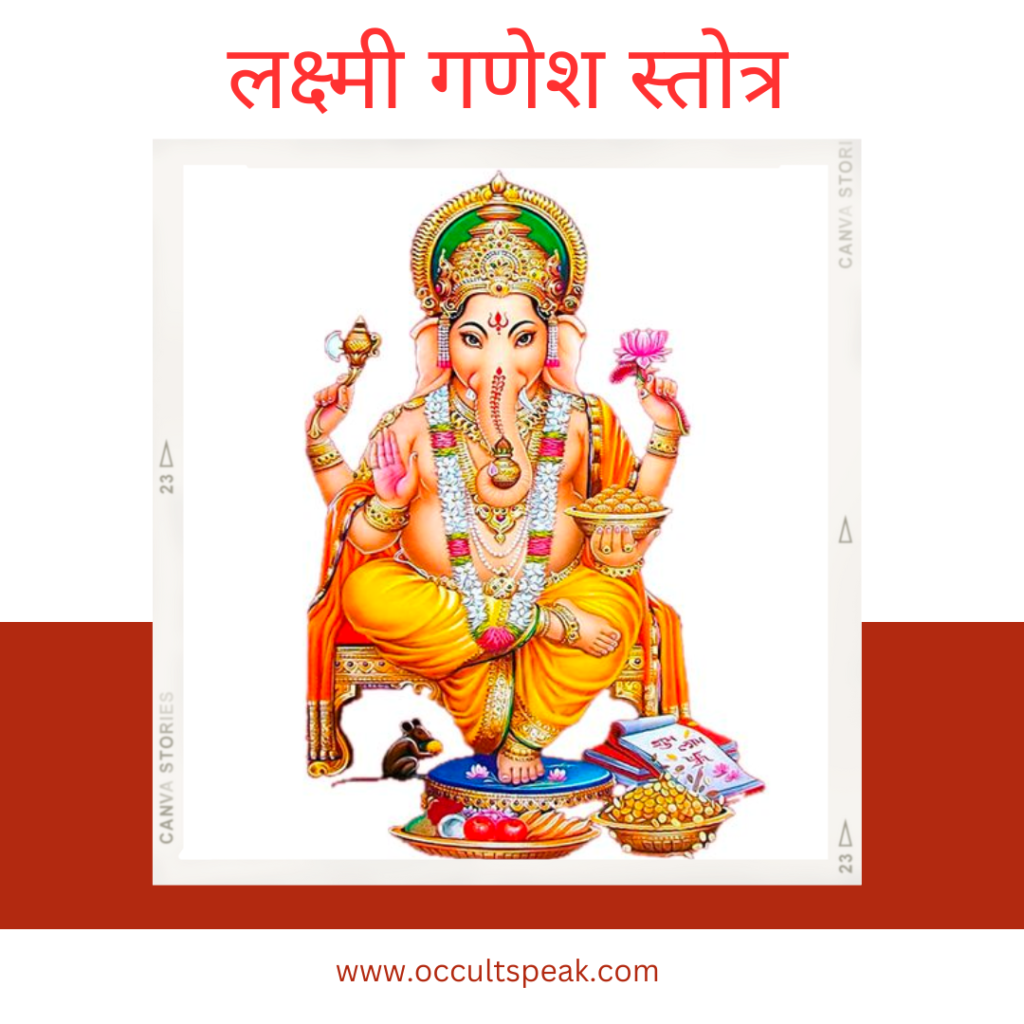 Ganesh Laxmi Stotra in Hindi
ॐ नमो विघ्नराजाय, सर्वसौख्य प्रदायिने दुष्टारिष्ट विनाशाय पराय परमात्मने
लंबोदरं महावीर्यं, नागयज्ञोपज्ञोभितम अर्धचंद्र धरं देहं विघ्नव्यूह विनाशनम्
ॐ ह्रां, ह्रीं ह्रुं, ह्रें ह्रौं हेरंबाय नमो नम: सर्व सिद्धिं प्रदोसि त्वं सिद्धि बुद्धि प्रदो भवं
चिंतितार्थं प्रदस्तवं हीं, सततं मोदक प्रियं सिंदूरारुण वस्त्रैश्च पूजितो वरदायक:
इदं गणपति स्तोत्रं य पठेद् भक्तिमान नर: तस्य देहं च गेहं च स्वयं लक्ष्मीं निर्मुंजति।
I wish you one and all Happy Ganesh Chaturthi 2023 and may Bhagwan Ganapati fulfill all your material and spiritual desire.
Let me know, how did you find this blog on Ganesh Chaturthi 2023?
Love & Light,