Are you trying to teach your child to write cursive writing in letters and numbers with our teacher's advice?
For decades, graphologists have been analyzing handwriting samples to reveal hidden psychological patterns in a person's personality.
In today's blog I will help you with understanding how to recognize your child's strengths, areas for improvement and what type of writing style they will gravitate toward in the future.
Detailed illustrations of accurate penmanship help both parents and children understand how their handwriting can provide clues as to what they want out of life.
What is Graphology?
Graphology is a specialized guide to the study of character, personality and inner life. It provides a complete exploration of handwriting and its significance in human relationships.
Graphology is an ancient science that predates literature, philosophy, religion and written language itself.
IN today's article we will move deeper inside about cursive writing. You need to know about its pros and cons and how to use it for your child as well as in your personal and professional life.
The most basic and fundamental way to write is with your hand.
Learn the strokes, forms and strokes of the cursive writing that you have used since childhood but question arises, do everybody need to write cursive only because in school and colleges, we are forced to write in English language pattern in Junior KG to Primary Level.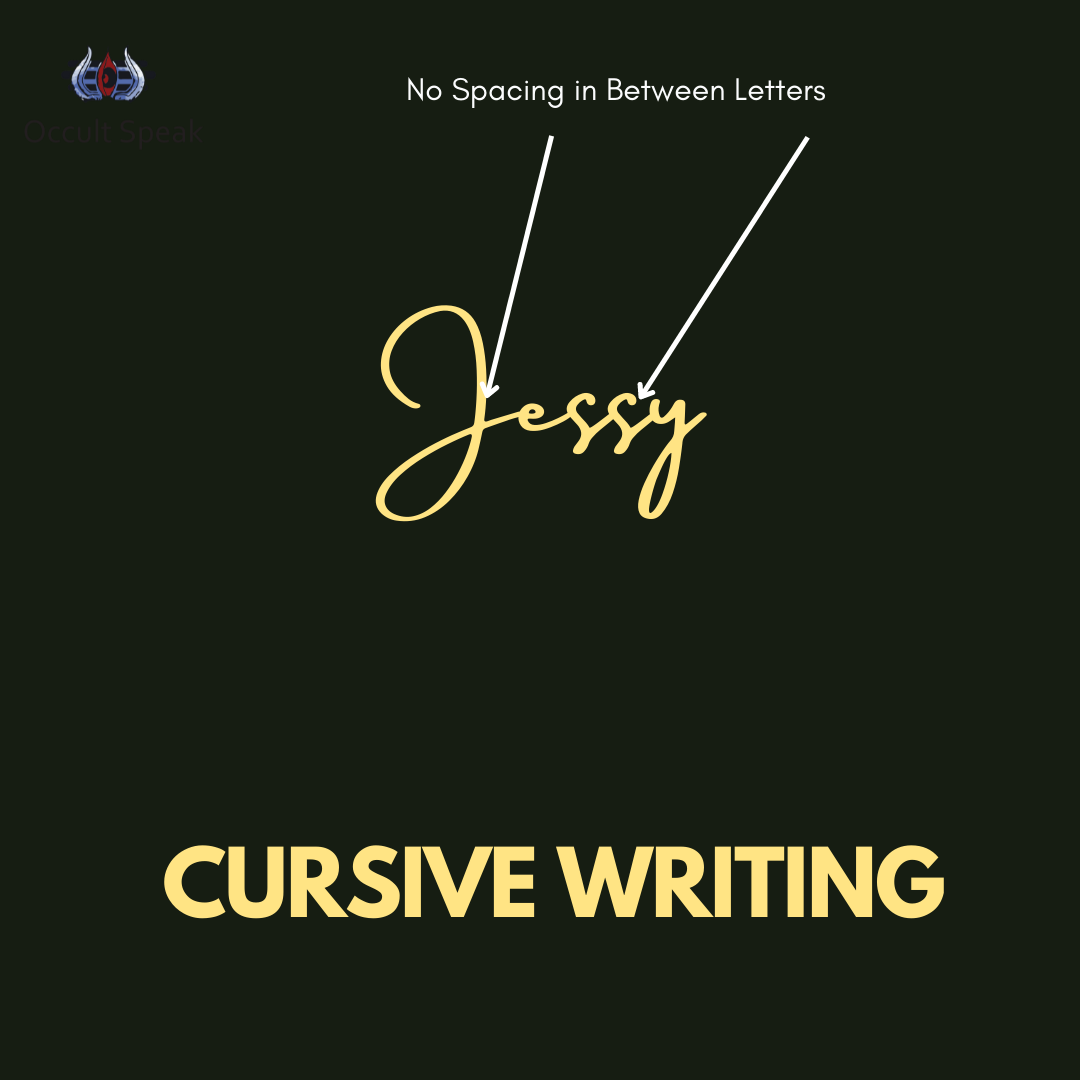 What is Cursive Writing?
Cursive writing is a smooth pattern wherein we humans write a continuous structure of letters and numbers on a piece of paper without any breakage or spacing between either letters and words.
Do Cursive Writing Help a Child in Academics?
Yes, cursive writing does help children in creation of thoughts and getting aligning with the work pattern. But this pattern of cursiveness has its own positive and negative aspects.
What are Positive Aspects of Cursive Writing?
The positive aspect of Cursive Writing ( according to Handwriting Science which is also better known as Graphology) is that people are good at coordination, understanding the things/situations very well and their grasping power are also good.
These students/Humans memory retention level is also very very high and they are able to learn new concepts easily. Hence such individuals are seen working systematically and they seem to be very logical and practical.
In Academics these individuals perform very well and it is also seen in my clinical practise, these children love reading and solving complex problems. Hence, they seem to be topper in their school and college.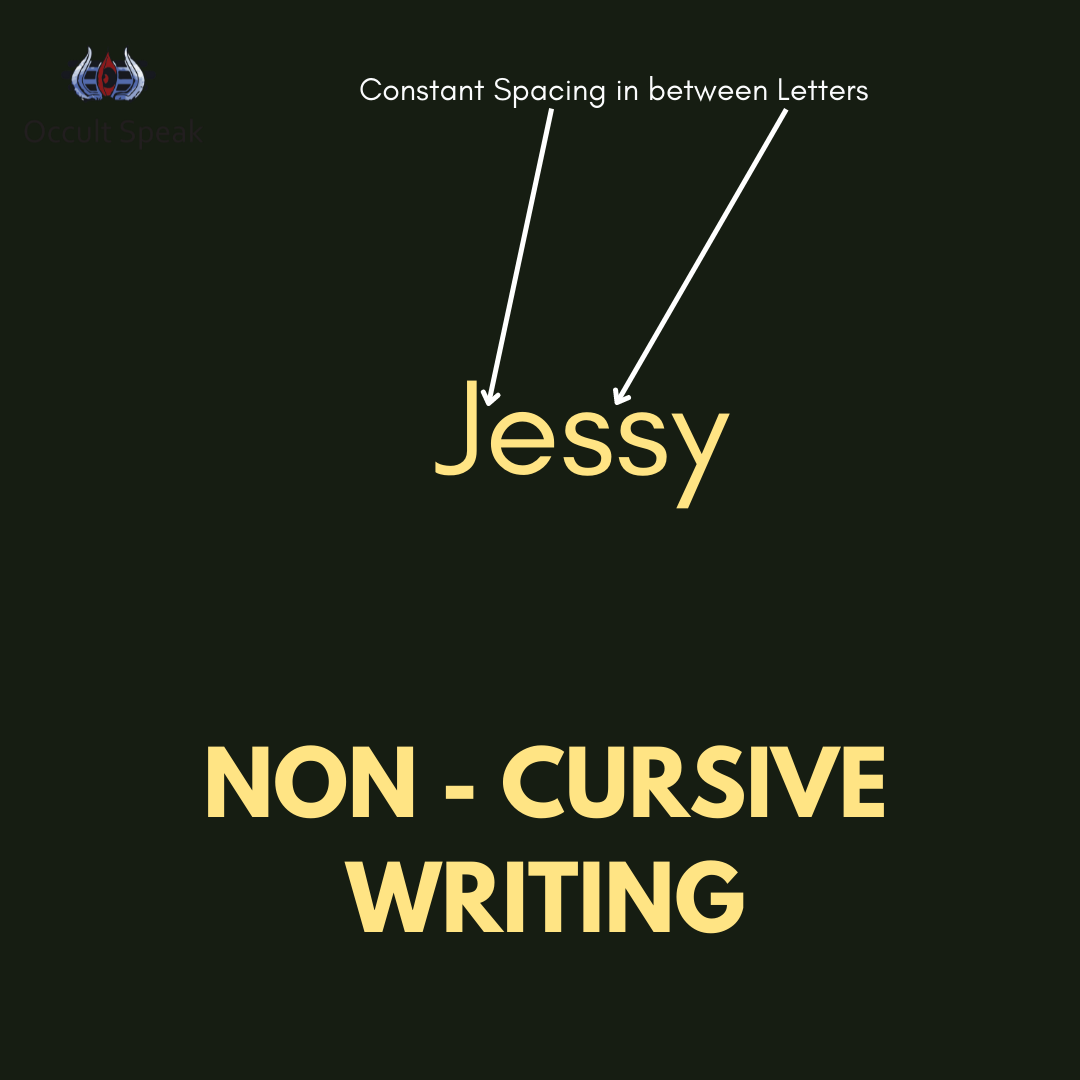 What are Negative Aspects of Cursive Writing?
We as a clinical graphologists, we saw from our own experience, that cursive writing helps in coordination and connecting the things but on other side, they take time to get adjust to the current situation, hence maximum students who are bright in their studies , when they get exposure to worldly matters, are unable to perform at job/business.
This is due to the lack of spacing in letters and words which depicts they are engaged in their own world of fantasies which make them feel, the world is according to their own wimps.
So, Do we need to change the Cursive to Non-Cursive Writing Pattern?
No, not at all, each and every individual comes to this universe to perform their own karmas and get karma fals according to their own karma ( actions ) hence, there is no thumb rule that everyone has to write cursive or printed handwriting.
Of course, when we graphologists see extreme negative patterns in cursive writing or printed writing, we advise the client to change certain hooks and strokes to maintain the equilibrium in their life.
So it is advisable to change the pattern ( if it seems to have some negative aspects ) only with the consultation of an experienced graphologist.
Hope, this article on cursive writing has throw immense light on your thought patterns?
Clinical Graphologist,