How  Slope  Can Increase Your Profit!
In our previous Vastu blog post, we have seen what is Vastu and how it affects human life. Today, we will discuss the effect of directional slope on a plot and why there is a need for proper consideration while the selection of plot.
Vastu Shastra is not only a Shastra of Direction and Sub Direction but rather a complete science which considers every minute aspect like Direction, Demigods, Shape, Size of Plot, Structure and even the positioning of the furniture.
Effect of Directional Slope on Vastu
To know the exact location of a slope, one needs to stand in the centre of the plot and see the direction of the location. In Vastu Shastra, the North and East direction is said to be the best direction with regards to a slope.
Let's move to a different slope and its effect on human life.
READ: Master Secrets of Psyche Number 3
East Direction: It is scientifically proven that the sunrays coming from East Direction always give positive vibrations and bless us with health and prosperity. Like the first Rays of Sun gives farmer's plot fertilizer property, Similarly, Sunrays from East Direction and Slope in East Direction gives good health, co-ordination in family members, and gives lots of opportunities.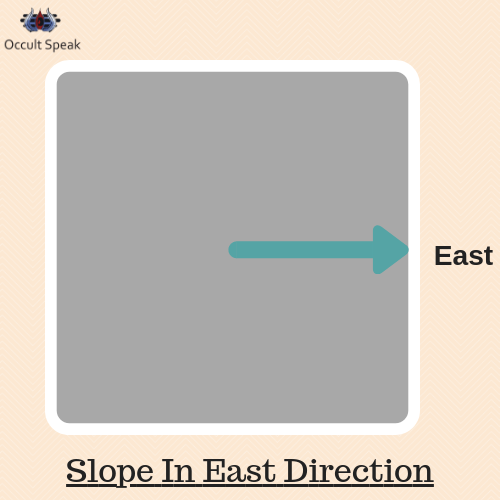 North Direction: Since the demigods are in North Direction – the slope direction in North Direction gives wealth and prosperity. The Demigod of North Direction is Lord Kuber – who is said to be Treasurer in Vastu Shastra. Hence North Direction is 2nd Best Direction in Slope.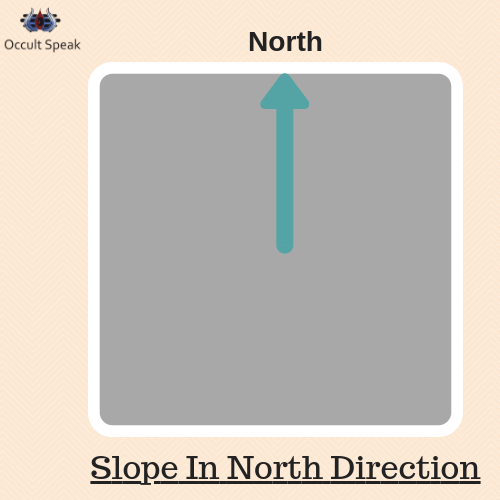 West Direction: Extreme Loss of Wealth, expenditure always high, and members in the house always face unnecessary hassle in daily life.
South Direction: Hazardous to members in House, Wealth Loss, Death of Family Member(s), Accidents.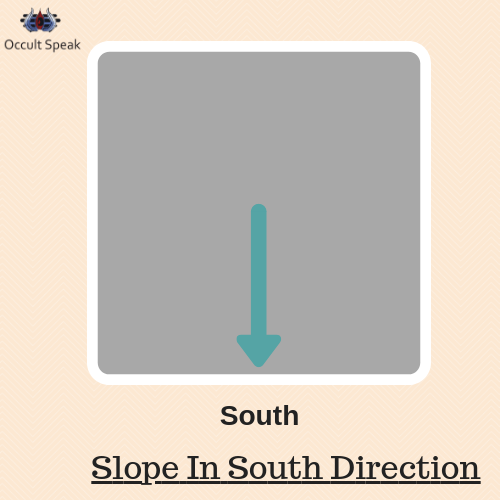 North East Direction: If the slope is towards East Direction then Increase in Knowledge, Good health, bless good children, and members in the family get opportunities to showcase their skills and talent.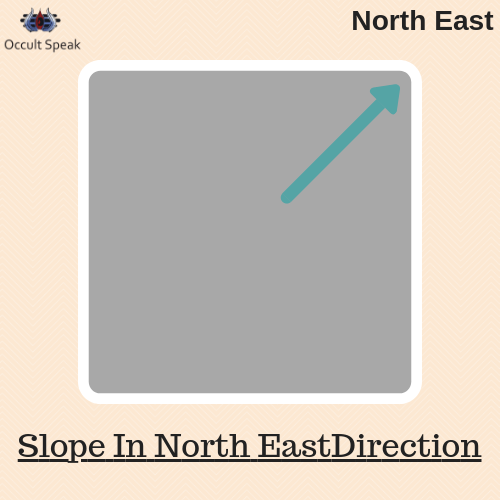 South East Direction: If the Slope is toward South East then it gives rises in Expenditure, Grief, Sorrow and obstacles in life.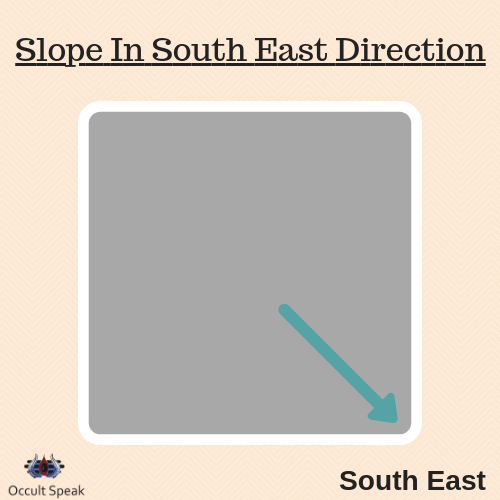 South West Direction: If the Slope is toward South West then the family members get prone toward Accident, Life Long ailments like Diabetes, Arthritis, Heart Ailments, Loss of relatives and many a time – there are high chances of things get stolen from the premises.
North East Direction: If the Slope is toward North East then person's ideas get stolen and opportunities are lost and even after lots of hardship his efforts are not recognized and appreciated.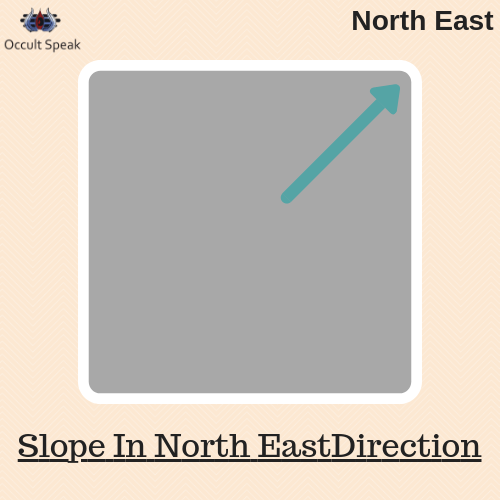 Centre of the Plot: If the slope is in the exact centre of the plot then it leads to the sudden death of Family Member.
For any questions on Vastu Shastra, you can drop a comment below.