Scam 1992 and Indian Big Bull: Harshad Mehta who is better known as BIG BULL was a registered well known Stock Broker in Indian stock market. Those stories of finance and luxury created a big boom in the early 1990's.
He was accused in a fraudulent majorly of around 4,000 Crores ( present value over INR. 24,000 Crores ) named 1992 Scam India which is also sometimes termed as 1992 Indian Stock Market Scam.
It was a systematic fraud done by Harshad Mehta. He named his company  Grow More Research and Asset Management Limited.
The company had seen loopholes in the Financial Market in early 80/90s. Hence several fake documents like Bank Receipt, Stamp Paper and Fake Share of the leading companies were created which lead to drastic rises in Indian Stock Market.
But Law of Karma always works, eventually. When the whole fraud came into the picture, it crashed the Indian stock market.
Recently one web series ( Harshad Mehta Series ) also released on Sony LIV – named as Scam 1992 : The Harshad Mehta Story.
Today, I will try to explain to you by Numerology : The Rise and Decline of Harshad Mehta, the factors which helped "Indian Big Bull" of Dalal Street to grow his empire of 1400 Crores.
Let drive into Name Numerology of Grow More Research and Asset Management Limited.
Company Name Numerology and Scam 1992
The Name Total of this Startup comes to 6 which is a Planet of Money , Luxury and Fame – VENUS.
Grow -18
More – 18
Research -26
And – 10
Assets – 19
Management – 37
Limited -22
Total comes to 150 when reduced, comes to Number 6 which is VENUS.
Number 6 as per the Chaldean Numerology is the number of completion,sympathy,marriage and harmony. In occult science it is considered a number of glamour, wealth as it is a symbol of Venus. 
Great Numerologist Pythagoras believes that all things are regenerated after a period of 216 years ( the cube of 6 ) and Six is also considered as pious for Druids.
Now, Let look into the Founder Member's Name Numerology and Date of Birth.
Name Numerology of Harshad Mehta in Scam 1992
Harshad Mehta – Name comes to 40, which is a negative number gives downfall, strives to struggle and leads to destruction of the empire.
Harshad – 21 and Mehta – 19 , hence 21 + 19 gives 40.
Chaldean Numerology says, this number may give loneliness and self contentedness. A person or organization may show genius or great intelligence, but suddenly you may abandon everything for mental peace.
This is not a fortunate number for material gain.
This is also not a good number for martial life. You may be a good investor and possess mathematical talents. You may suffer from isolation and rebellion.
Name Numerology explains why Harshad Mehta fell down an empire of crores and indulged into a stock market big scam.
Date of Birth : 29th July 1964
Psyche – 11 = 2
Destiny – 1
As per principle of Numerology and Astrology Number 1, which is SUN – the king of universe is enemy to Number 6, which is VENUS.
Now, the question arises if the company – Grow More Research and Asset Management Limited was positive which gave him wealth,luxury and fame in India then why he have fail in this beautiful career.
The answer lies in his date of birth – 29th July 1954 .
His Psyche Number is 2, which is a water element – MOON. Now, this planet is friendly in nature with their own water element ,i.e VENUS.
Therefore Harshad Mehta achieved tremendous fame and name in BSE – Bombay Stock Market.
But Wait, you should know that this Psyche Number only gives its FULL effect upto 40 year of age. After 40 year, person's Destiny Number starts working.
Hence, being Destiny Number 1 – SUN which is the biggest enemy of VENUS. As water and fire are rivals in astro system and numerology.
Make a note- Sun is FIRE element and Venus is WATER element.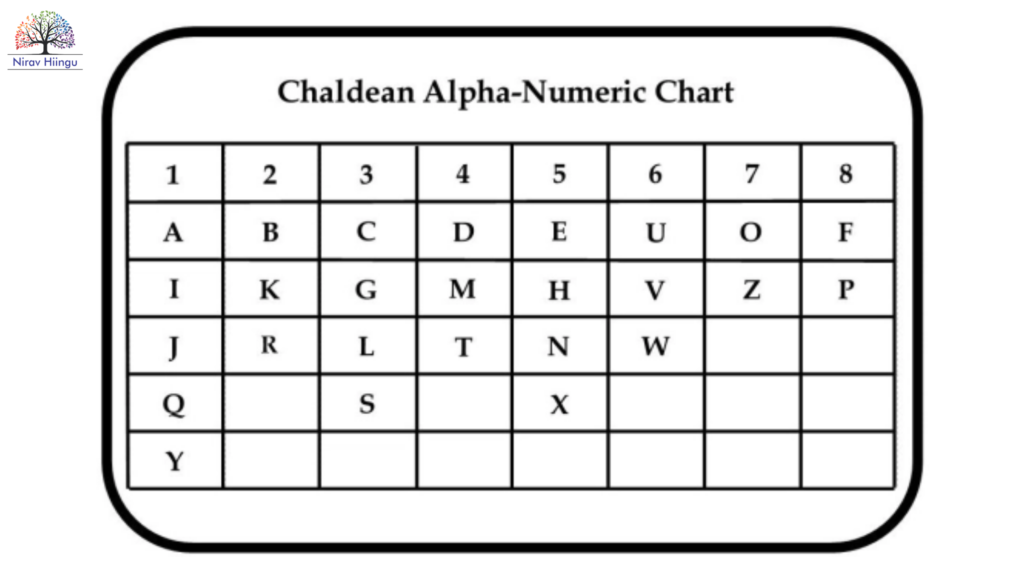 Now, let's look upon other factors also, like Date of Inception of his company –Grow More Research and Asset Management Limited.
Date of Incorporation is 24th April 1987
Complete addition of the above date comes to Number 8 – SATURN which is also an enemy of SUN.
If your Name of the company OR date of inception is not matching with its Founder member DOB then this leads to lots of havoc in the life of the person.

Chaldean Numerology
Same things happen with Harshad Mehta where his company is having positive number 6 but being Saturn in his date of incorporation – which is also said to be Judge in Astro and Numerology does not favour him which lead Scam 1992.
If the company/person does something wrong under the preview of Saturn then this may give rise to destruction, accident, diseases and death of the person(s).
We have seen so many people has committed suicide in 1992 Scam India as many people has invest big money in 1992 Indian Stock Market Scam.
Now, let's look at another event date – of this 1992 Scam India.
Harshad Mehta took loans from PSU's with fake BR ( Bank Receipt ) and then put money into the stock market to juice up share prices by up to a staggering 4,400 percent.
Note – 4 + 4 = 8 , Here again Saturn comes under this review.
Scam 1992 Exposure Date by Sucheta Dalal
Harshad Mehta was arrested on 9th November 1992 . Make a note there is research done by Eminent Numerologist Mr. Anupam Kapil wherein it is seen that whenever 4 , 8 and 9 comes together – destruction is invited. 
Hence, 1992 , Harshad Mehta arrest made by CBI on 9th ( Mars planet ) which although friendly for SUN as both are FIRE elements for 4,400 Crores Scam 1992.
TOTAL addition of CBI also comes to 6 – venus against enemy to Number 1 ( destiny number of Harshad Mehta ).
We can see Number 11, 4 and 8 have played an eminent role in his life.
Harshad mehta Died on 31st Dec 2001 , 3+1 = 4 ( Rahu )
Mehta died at the age of 47 , note here Number 4 is very much active throughout his life.
Harshad Mehta Scam 1992 comes into limelight by Times of India – Financial Editor,Mrs. Suchita Dalal who exposed this huge 1992 scam on 23rd April 1992 – the total of this date comes to 11.
Now Number 11 is said to be Master Number in Numerology. It indicates a new beginning on a higher plane and gives a complete 360 degree turn. Hence, 11 converted his Riches into Rag.
Master Number will either take you to the top of the world and also may fall you down in ashes and the person has to restart his career/empire from scratch.
Mehta was convicted and charged with 74 criminal offences. Notes 7+4 = 11 Master Number
The Income tax Dept has conducted raids on Harshad House on 28th Feb 1992. Again total comes to 6 -VENUS.
This Harshad Mehta Story makes a clear picture that we humans are surrounded by Energy Centre known to us as Planet and its governed radiation in form of Number(s).
Have you checked your Name Numerology ? Is it aligned with your Date of Birth OR is your Company's name matching with your Name ?
Let me know, how did you find this blog on 1992 Scam India and Numerology ?
Cheers,
Nirav Hiingu