The Miracle Of 10 Tips To Avoid Failure In Family Life.
Nowadays we always hear about lots of disputes, quarrel in family failure in career and difference of opinion among family members hence this creates an imbalance in life – both personal and professional and person is unable to make any decision in daily routine hence the human is unable to make any growth in life and then its life is gone for a tose.
A year ago on my trip to Kangra, Himachal Pradesh I met one Monk who has given few tips to attain peace of mind and wealth in your family life.
1) The daily morning after waking up from the bed, without brushing your teeth, make Wheat Chapatti ( Roti), apply cooking oil ( it may be groundnut oil, sunflower oil or even mustard oil ) on the Roti and offer this Roti to Black Color Dog.
2)    Always keep Daksinwati Shankh ( Conch ) in your meditation or Pooja room, do daily pooja to this conch by offering Kumkum , rice, flower ,lighted ( make with cow ghee ) ,Agarbatti and Neivada ( fruit or sweet ) ,also on daily basis overnight filled the whole conch with water  and next morning sprinkle this energize water in the whole house which help in preventing family failure.
There is No Success that can compensate with the failure of the Family.

David O Mckay
3)    Every Saturday offer food made from Udhad – better known as Medu Vada, ( made from BLACK GRAM ) Vadas may be made from legumes, sago or potatoes. Offer this Vada to Birds on every Saturday. It is advisable to make 1 kg of Medu Vada and offer to birds on every Saturday. Do make a note one should offer this Vada at least for 16 Saturdays.
READ: Ganesh Stotram
4)    Wherever there are monkeys, one should offer Chana ( a kind of pulse which is yellow in colour and as small as peanuts).Offer this chana to monkeys every Tuesday and this offering should be done for at least 16 Tuesdays. You may do this offering on every Tuesday also throughout your life.
As the monkey is said to be the manifestation of Demigods Hanuman hence those who are suffering from Shani Sade Sati ( a tenure of a 7-1/2 year of Shani –Saturn in a human birth chart).
READ: 18 Vastu Tips on Commercial Building
5)    Sukar Danth ( a kind of teeth of wild animal known as Sukar ) which is rarely available because Sukar danth is found in Sukar but nowadays many Fake sukar danth is available in shops and online portal hence one should be alert while purchasing such stuff. This Sukar Danth should be hanging on the Main Door ( Just above the main frame but place it in the middle part of the door ). More people pass over the main door, more you will be blessed with positive energy.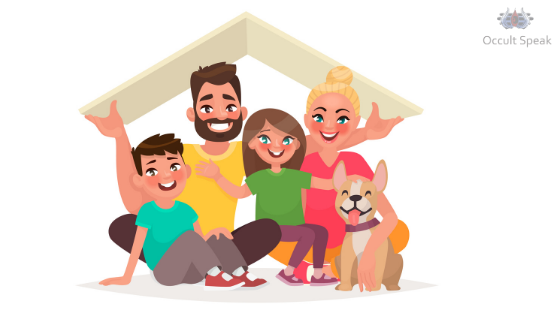 6) When you see any Butcher is on the urge of killing any goat, pay him the sufficient amount in lieu of goat and put the goat in such place(s) where goat does not get harm or killed by anyone.
7)    Occult expert(s) also advise to chant "Ram Raksha Stotram" on daily basis this will prevent disturbances in family failure and if it is not possible for you to chant for daily basis then one can start with Anusthan ( a ritual to perform for certain result) hence chant this stotram for 40 days.
8) Aapathi-Udharak Bhairav: Chant "Apathy-Udharak Bhairav Mantra" 1 Lacs times show tremendous positive outcome and all the obstacles /hindrance is removed from life. The mantra is "OM AAPATHI-UDHARANAYAY BATUK BHAIRAVAY NAMAH".
9) Those who are unable to chant 1 lacs mantra in anusthan form they may chant at least 1 round ( One Mala of Bhairav Mantra ) in front of Bhairav Murti or Picture or in Bhairav Temple.
10) Shree-Sukhtam: Reciting the Shree Sukhtam on daily basis is also said one of the powerful tools in removing negative vibes and obstacle in your life and create a peace of mind and attract lots of wealth and opportunities to grow in your life. You have to recite this stotram in front of Sri Yantra ( which should be energised with Vedic Mantras). The detail information of this Stotram and its pooja vidhi ( methodology ) is given in my previous blog: https://www.occultspeak.com/sri-yantra/
Now a question arises as which of the tips to apply in our life, I will say whichever resources are easily available to you can apply to your daily routine. You may apply all those 10 tips also as per your convenience.
Let me know how you find this blog on 10 Tips to avoid the Family Failure?
Cheers,
Nirav Hingu