What is Air India ?
Air India is the flag airline in India with its headquarters in New Delhi. It is controlled by Talace Private Limited, a 100% owned affiliate of Tata Sons, after Air India Limited's previous owner, the Government of India.
Air India has an aircraft fleet consisting of Airbus as well as Boeing aircraft which serve 102 destinations in India and internationally.
History of Air India
Air India started by Mr.JRD Tata sir in 1932 with a vision to provide the transport and logistics services to India as a nation but they were able to launch it officially after 13 years i.e in 1945. 
The History of Air India Logo is so extensive that it will create another extensive blog article for the origin of Air India airlines hence I will provide the history of Air India in a nutshell only.
The airline was established by J. R. D. Tata as Tata Airlines in 1932; Tata himself piloted the airline's initial single engine de Havilland Puss Moth, transporting the airmail from Karachi's Drigh Road Aerodrome to Bombay's Juhu aerodrome before continuing up to Madras (currently Chennai).
Following World War II, it changed into after the war, a private limited corporation and rebranded as Air India. On the 21st of February, 1960, it was given the initial Boeing 707 named Gauri Shankar and was one of the very first Asian airlines to incorporate jet aircraft into its fleet.
There were attempts in the year 2000 and 2001 to privatize Air India but 2006 onwards, it was hit with losses following the merger of Indian Airlines.
Another attempt at privatization was made in 2017, and it ended with the ownership of the airline and its associated properties being transferred back to Tata at the end of 2022.
Air India also operates flights to both domestic as well as Asian destinations via Air India Express, its affiliate Air India Express.
Air India's emblematic character is The Maharajah (Emperor) and the original logo featured an eagle flying that had Konark's wheel representing Konark within it prior to being replaced by an updated logo in the style of Air India's signature Jharokha windows design in 2023.
So now, let's dive into the Air India Logo Design Analysis.
Air India Logo Types
Air India logo types or structure is more of word centric logo with Logotypes is All Caplock which show that these people are more self centric in their professional life and since the capital letter shows complete middle zone , such company's management look for more attention in the market.
Their promotion and PR activity will gain more movementum in the market hence there will be lots of big bang noise in the market.
Such companies may see faster growth but after some movement in the market they may again seem stagnancy in their work hence even after revamping with logo, purchasing the airline company for 18,000 Crores debt, the Tata's will have to further gain more losses in later part of the functionality.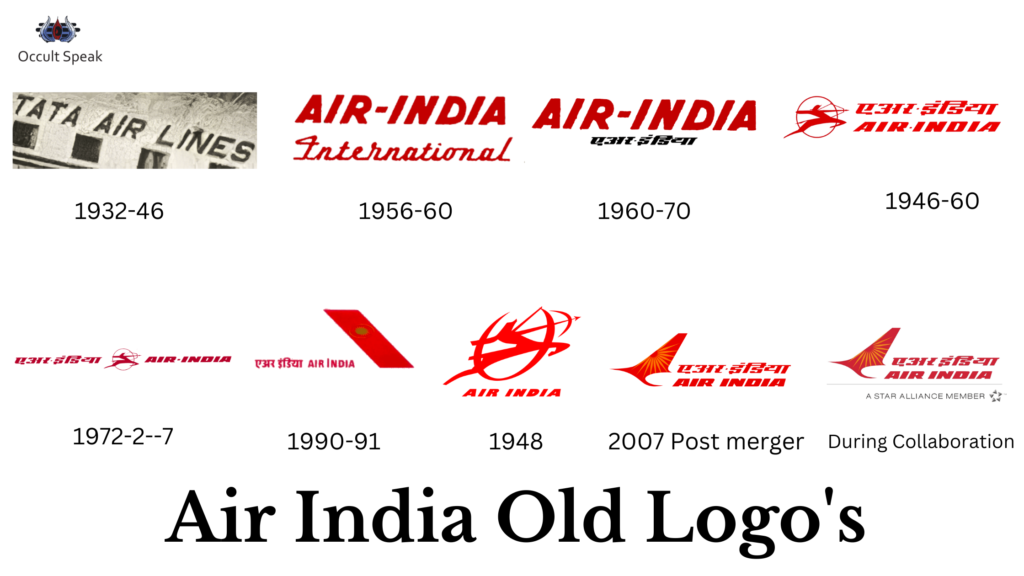 Structure in the Letter of Air India Logo Design
If we look at the structure of each letter in air india logo there seems to be a combination of soft and hard letters, where I say soft letter or alphabet, it means curvature in the letter and hard means, angularity in the letter.
Stretch letter in Air India Logo Design
Again it is clearly visible that all the letters' in air india logo is width is thick but wide also, thereby creating a stretch structure which means there would be lots of argument and unnecessary disputes at work which is not at all necessary. This letter structure in air india new logo may create big mistakes and losses to the management in future.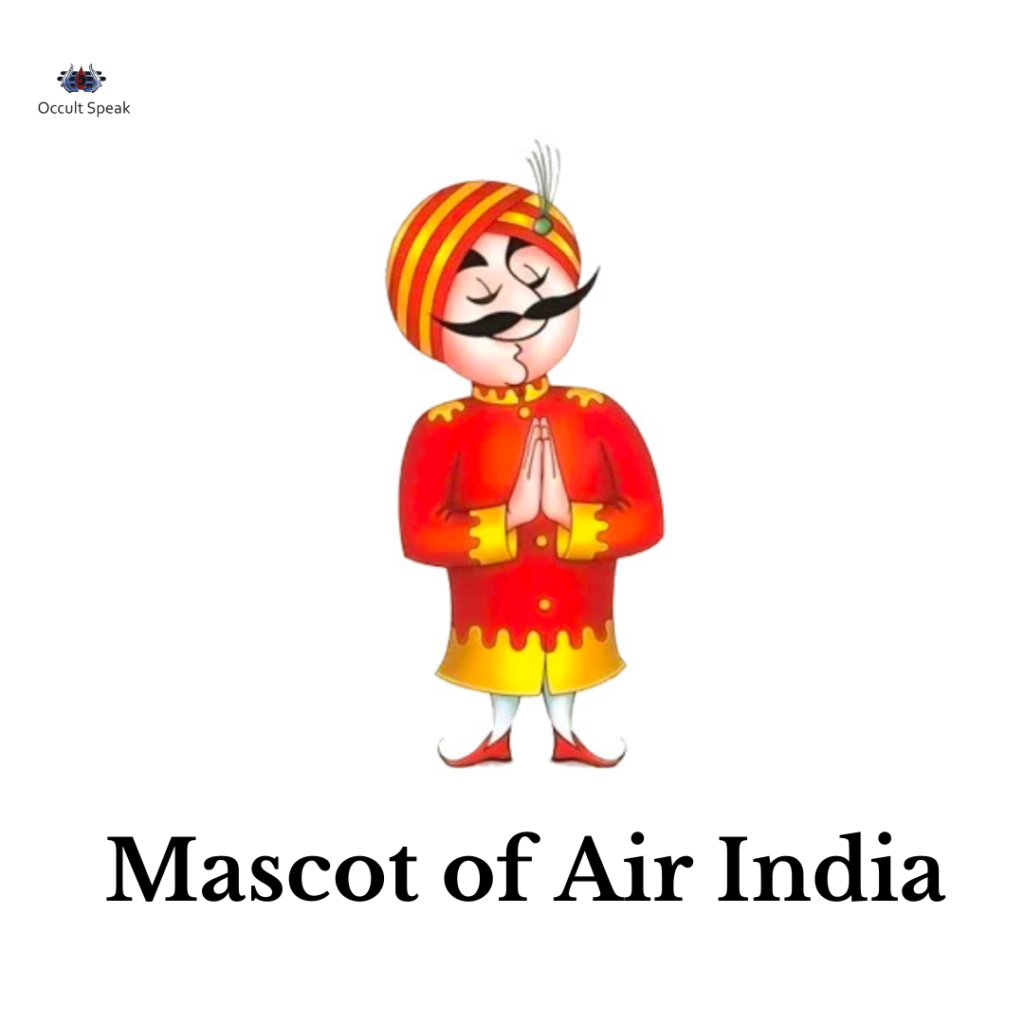 Spacing in the Air India Logo Design
The best part of this Air India  new logo is that it consists of equal proportions in the letter which says that the company management will take equal time in planning, organizing and execution. This spacing in air india logo also shows strategy building and work in a systematic manner.
Color in the Air India Logo Design
The Air India New Logo shows the color is more or less same as previous, one Red Shade which is extremely dark in crimson texture depicting that the organization will work with extreme domination and aggression and there will be no room for rest for the worker/staff ground.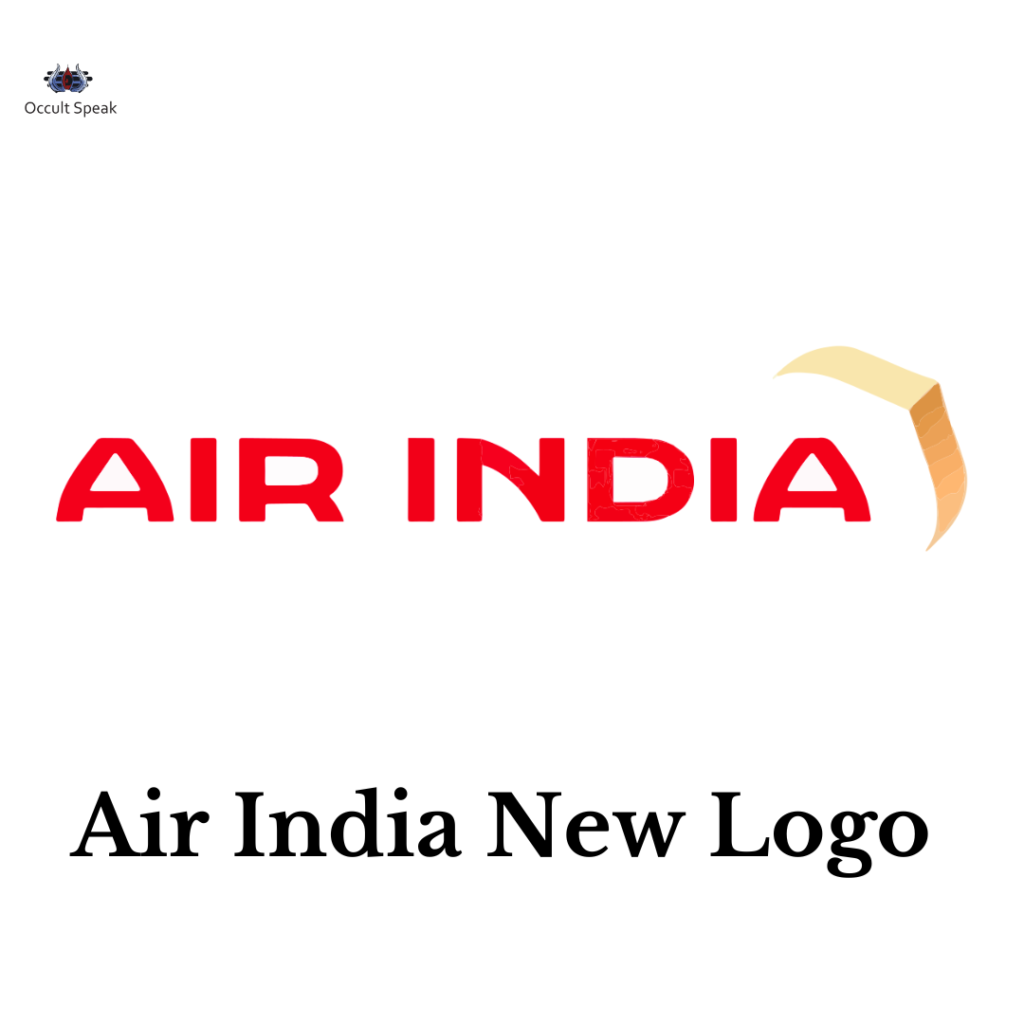 The palette of colors used by Air India's identity visual comprises both orange and red. These colors symbolize enthusiasm, energy and strength.
The badge appears vibrant and intense, making Air India's planes carrier distinctive and easily identifiable. But in the current Air India new logo, we will miss the mascot Maharaja which is another identity of the royal airline of India.
I hope that they ( management ) will use the Mascot Maharaja in the PR and Advertising Campaign.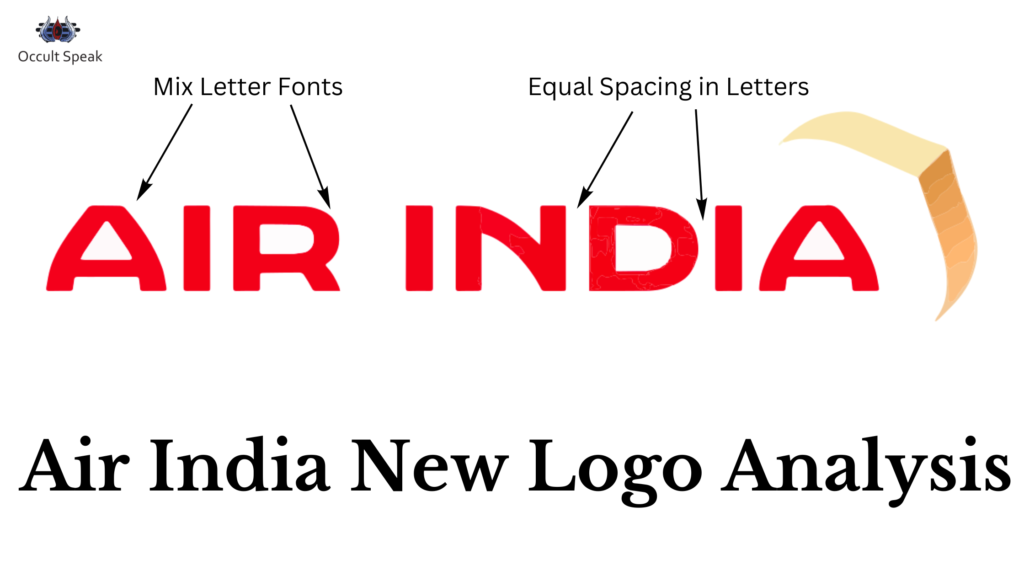 Crown Icon in Air India Logo
The addition in the Air India new logo has a royal icon in the form of a crown in golden color which shows the royal and luxurious mindset which further shows the company Air India Airlines show to serve the customers with utmost care in quality and customer care.
The customer will obviously feel a sense of royalty and luxurious facilities while traveling with a new Air India flight i.e also due to the golden color in the crown.
This royal crown also shows companies that want to cater business class customers also gain more profits in this niche.
Background in Air India New Logo
The background is white on red in the font of Air India shows aggression with a lot of noise and clear indication of high growth but as it always seems to me that red colour with white background indicates severe losses in later stage.
It is also noticeable that the red and white color combination logo design as in case of Air India new logo design has a beautiful office, best infrastructure and they create the best environment in the market which leads to gaining of attention from the target audience.
Since, the Air India new logo design also has red and white background combination they will create a big buzz in the market which eventually may lead to severe losses in later half of the business. Hence the TATA's have to take care of whom they are hiring for the finance, recruitment and marketing department as these 3 departments will take maximum expenses in air india airlines.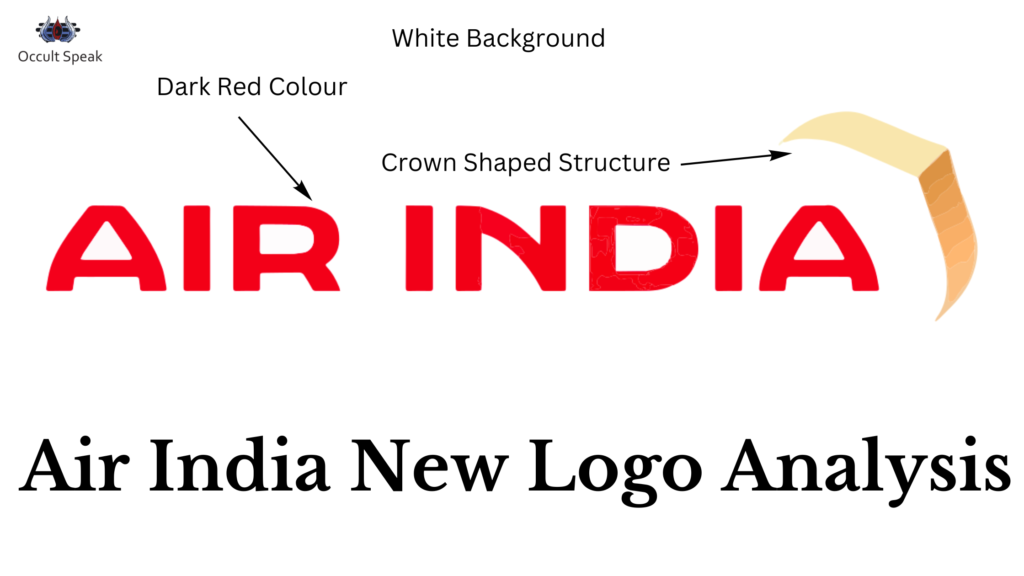 Let's hope our Indian brand and our pride of India – TATA Group's new entrance with revamping branding and new facilities in aviation industries bring lots of prosperity and wealth to the TATA Group and these bring a more stable economy to the Indian aviation industry.
Let me know if you found this Air India New Logo Design Analysis interesting.
Announcement : I am starting Shiv Swarodaya Vigyan Course in the month ending in offline mode ( online mode later ) in Mumbai. One can enroll for a course if interested.
Details for the payment and link available.
Love & Light,