Dussehra 2023: Dussehra is a Hindu festival that celebrates the victory of good over evil. It is also known as Vijayadashami, Dasara, or Rama Navami. According to the Hindu calendar, this festival is celebrated on the tenth day of Ashvina month (September-October).
Dussehra is an important festival for Hindus because it marks the victory of Lord Rama over the demon king Ravana. Rama is the seventh avatar of Vishnu, the preserver God in the Hindu pantheon. 
Ravana was a powerful demon who had kidnapped lord Rama's wife, Sita.
Rama and his army of monkeys and bears fought a long and difficult battle against Ravana and eventually defeated him.
What is Dussehra and How to Celebrate Vijayadashami ?
Dussehra is a time for Hindus to celebrate the triumph of good over evil. It is also a time to remember the story of Rama and his victory over Ravana.
Hindus believe that by celebrating Dussehra, they will be able to overcome their obstacles and achieve victory in their own lives.
One of the ways that Hindus celebrate Dussehra is by reading the Hanuman Chalisa.
The Hanuman Chalisa is a devotional hymn that praises the Hindu God Hanuman. Hanuman is a powerful Monkey God known for his strength, courage, and loyalty.
Scholars believe that by reading the Hanuman Chalisa, they will be able to gain Hanuman blessings and protection on the eve of Vijayadashami 2023.
There are many benefits to reading the Hanuman Upasana, Hanuman Pooja or Hanuman Chalisa on Dussehra.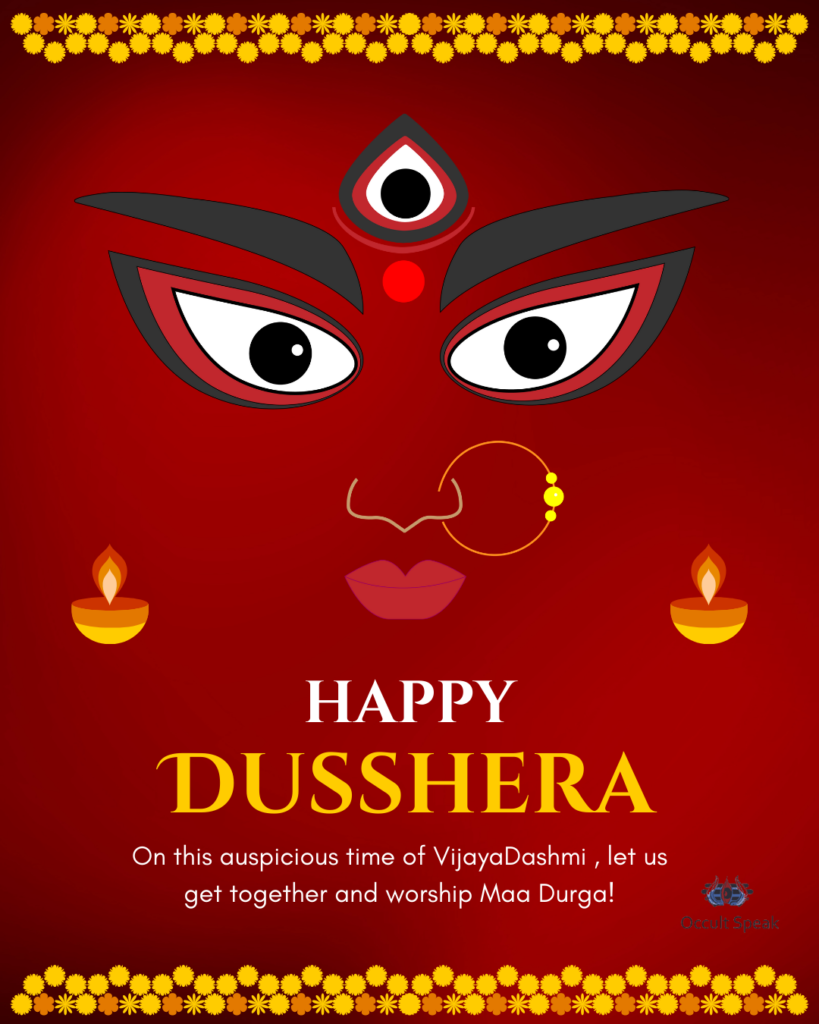 Gaining Hanuman blessings
Protection from evil
Overcoming obstacles
Achieving success in life
If you are looking for a way to celebrate Dussehra 2023 and gain the blessings of Hanuman, I encourage you to read the Hanuman Chalisa or recite the Hanuman Mantra.
When is Dussehra in 2023 / When is Vijayadashami in 2023
Dussehra fall this year on Monday, 23rd October 2023, according to Hindu Panchang Dussehra starts from 23rd October 2023, 05:44 p.m. to 24th October 2023, 03:14 p.m
Hanuman Sunderkand and Vijayadashami
Maximum people do recitation of Sunderkand on Dasara thinking that by doing so Lord Hanuman gives blessings, but this is the biggest myth among Sanatanis and Hanuman Devotees.
According to the Ramcharitmanas of Tulsidas ji, Sunderkand is a chapter that depicts Lord Hanuman's journey to Lanka (which is currently known as Sri Lanka and was the capital and kingdom of Ravana) to locate and rescue Lord Rama's wife, Sita.
In those chapters, Hanuman ji destroyed all of Lanka with Fire with his tail in extreme anger.
So, we all know that Hanuman ji is Chiranjeevi among 7 Immortal souls.
He is in the Rudraavtar when sunderkand is recited at home and brings negative vibes inside the house. Hanuman ji comes in astral form due to the presence of his anger formation where there is the recitation of Sunderkand, . These houses consist of lots of disputes and heated arguments.
Thus, it is advisable to avoid recitation of Sunderkand on Dussehra/Vijayadashami.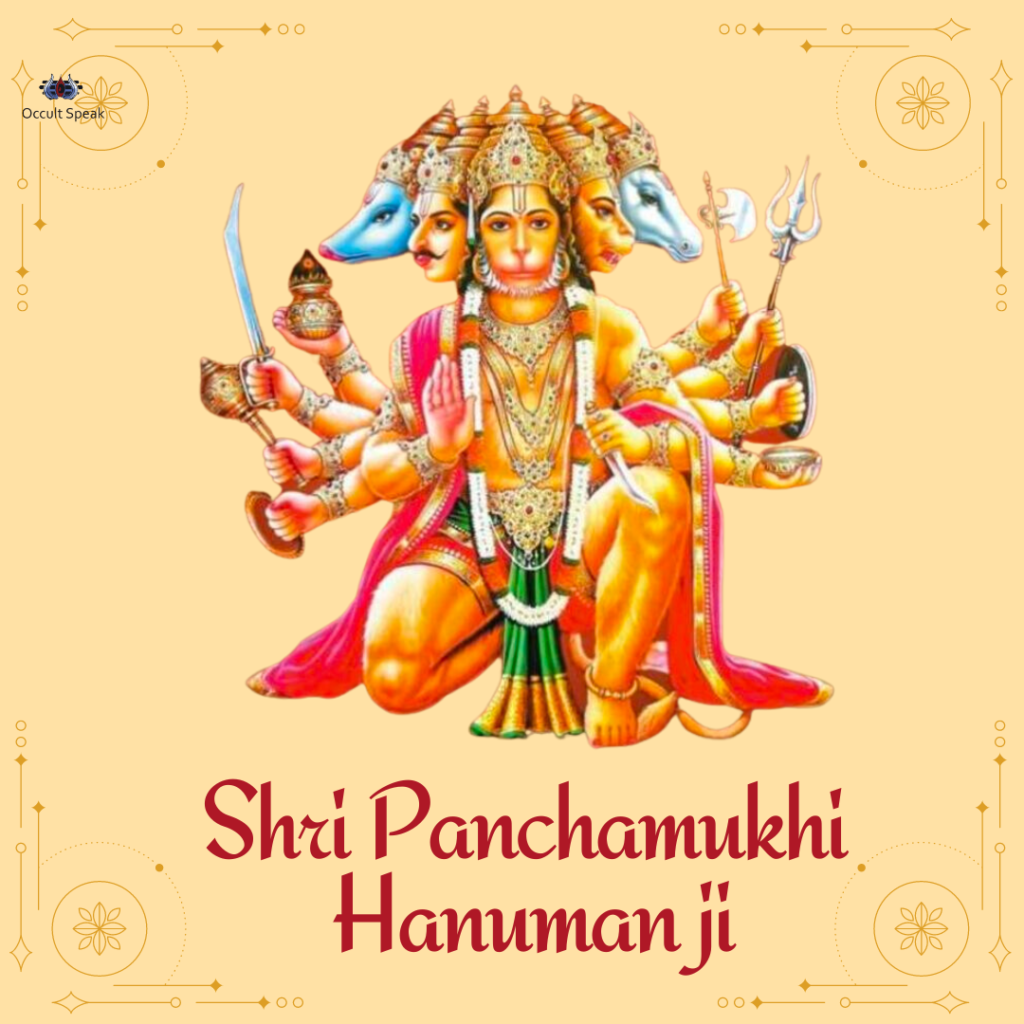 How to celebrate Dussehra /Vijayadashami
On the eve of Dussehra 2023, in the early morning, one should go to Hanuman Mandir and do darshan of Hanuman ji.
If one has a deep urge to recite Hanuman puja then recite Hanuman Chalisa 11 times in the early morning and Sunderkand in hanuman mandir again in morning only. Avoid Sunderkand in Dussehra/Vijaydashami in the evening, after sunset.
How to celebrate Dussehra with Hanuman Upasana?
Take a bath, wear Lal Dhouti ( for Men ) and sit on a red asana.
On wooden plank, keep red asana for Hanuman ji
Light pure cow ghee diya (lamp) and dhoop.
Start the recitation of Ram Raksha Stotra (1 time) and then chant Hanuman Anjani Mantra (108 times).
One can chant the Hanuman Mantra as per their requirement (mention different mantras of Hanuman ji as per your choice).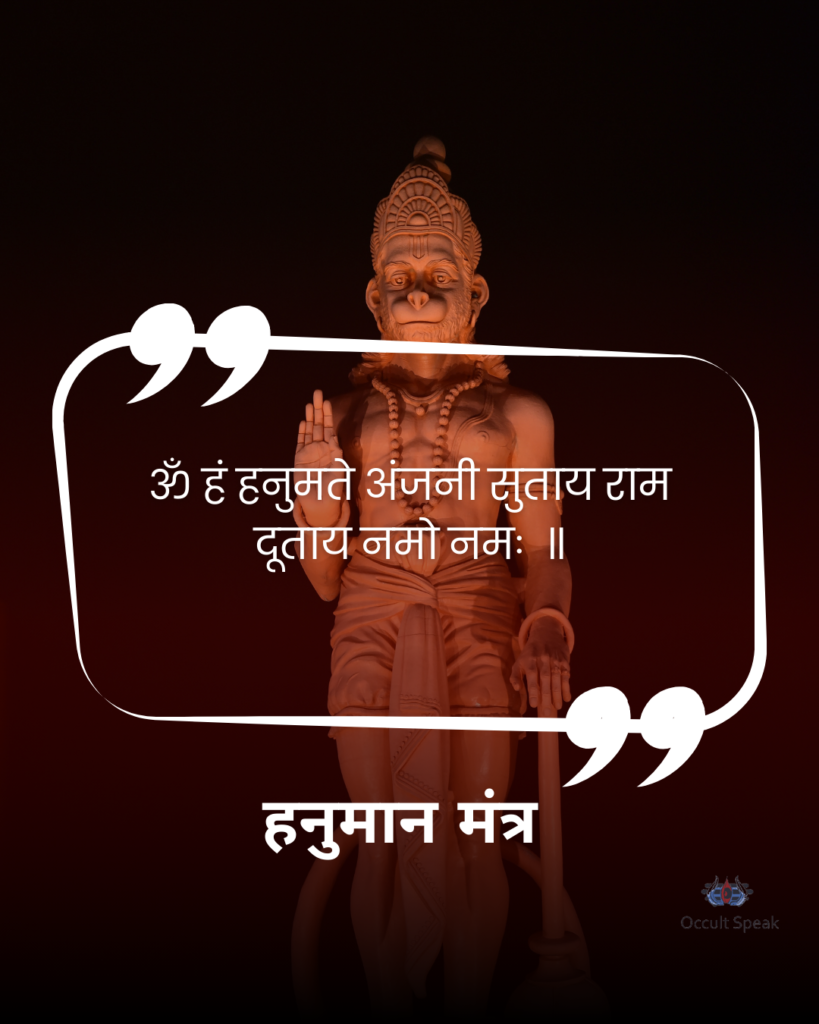 Hanuman Anjani Mantra

Om Hum Hanumatye Anjani Sutaay Ram Dutaay Namo Namah II

Hanuman Mantra for Student /Competitive Exams

Om Aiem Hanumatye Anjani Sutaay Ram Dutaay Namo Namah II

Hanuman Mantra for Wealth and Abundances

Om Shreem Hanumatye Anjani Sutaay Ram Dutaay Namo Namah II

Hanuman Mantra for protection from rivals and enemies

Om Hrim Hanumatye Anjani Sutaay Ram Dutaay Namo Namah II
I wish you a Happy Vijayadashmi 2023 and hope my small efforts on Dasara bring the light of hope and wealth through this blog – How to Celebrate Vijaydashami 2023.
Love & Light,