Swapneshwari Hanuman Mantra Sadhana
Hanuman Jayanti is the name of a Hindu celebration that marks the birthday of Lord Hanuman the god of monkeys who is believed to be the symbol of courage, strength, and dedication.
Hanuman Jayanti occurs around the 15th of Shukla Paksha in the Hindu month of Chaitra that usually is observed in April or March.
The day on which this festival is observed, the devotees of Lord Hanuman make apologies and perform pujas at Hanuman temples.
They also sing Hanuman Chalisa which is a religious song to Lord Hanuman.
Many people observe an observance of fasting on this day. They give sweets, fruits along with flowers and sweets to the god.
In some regions of India Hanuman Jayanti is also observed during the full moon day during the Hindu month of Ashadh that usually occurs in July or June.
The festivities of the day include a procession including kirtans, kirtans, and the reading of the Ramayana that tells the tale about Rama, the god of Rama and his devoted devotee Hanuman.
Hanuman Jayanti is a significant celebration for Hindus particularly people who believe in Lord Hanuman.
The belief is that the worship of God Hanuman on this particular day will assist people in conquering difficulties and increase the strength and determination to face life's challenges.
There are many mantras in honor of the Lord Hanuman Mantra and chanted by his devotees on Hanuman Jayanti, or other occasions of auspicious significance.
Here are some of the most popular Hanuman mantra:
Hanuman Chalisa It is a 40-verse hymn of devotion that is dedicated to Lord Hanuman. It is believed that it was composed by poet Tulsidas and is sung by millions of worshippers across the globe.

Hanuman Gayatri Mantra The mantra is chanted to ask for divine blessings from the Lord Hanuman and to conquer the fear of obstacles and fears in life. The mantra goes like this: "Om Anjaneyaya Vidmahe, Vayuputraya Dheemahi, Tanno Hanuman Prachodayat."

Hanuman Beej Mantra The mantra can be believed to summon the divine blessing of the Lord Hanuman and is said to invoke strength and courage as well as protection. The mantra reads like this: "Om Hum Hanumate Rudratmakaya Hum Phat."

Hanuman Moola Mantra It is believed to be the base for all Hanuman mantras. It is said to invoke God's blessings on Lord Hanuman to achieve success, courage and protection. The mantra is as follows: "Om Sri Hanumate Namah."
The practice of chanting these mantras with dedication with faith and trust is thought to lead to prosperity, peace and prosperity to your life.
But the mantra given on google, youtube and blog seem to be incomplete and does not have authentic sadhana vidhi due to which many people in today's times, when chanting such mantra sadhana do not get results.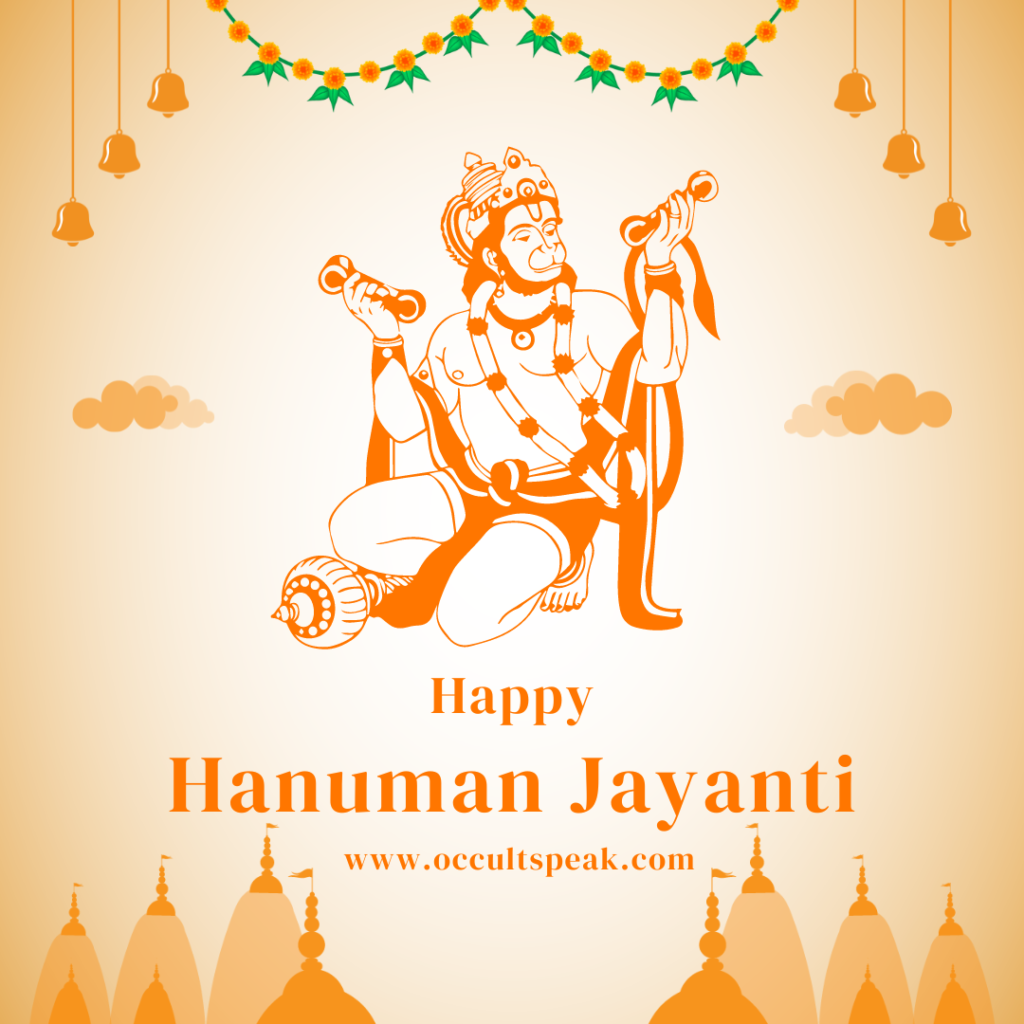 When is Hanuman Jayanti 2023?
On Eve of Hanuman Jayanti which is coming on 05th April 2023,

Hanuman Jayanti is always on Poornima hence Poonam start on 05th April 2023 on 09:19 am to 06th April 2023 on 10:04 am

I am giving my reader a powerful hanuman mantra sadhana which will help them to alleviate their spiritual level , also this sadhana gives them guidance throughout their life.
What are Benefits of Swapneshwari Hanuman Mantra
After the siddhi of Swapneshwari Hanuman Mantra, one is able to talk to Lord Hanuman ji in dream.

Sadhak/Sadhika is able to ask his/her queries to Lord Hanuman ji and get the solutions in dream.

Sadhak/sadhika should ask only genuine questions pertaining to the spiritual or material world but one should not ask questions related to gambling, lottery numbers etc .

One gets elevated on spiritual world after attaining Hanuman Siddhi

One gets full control on his/her sense hereby s/he is able to capture and control his negative emotions such as Kaam (Lust), Krodha ( Anger ), Lobha ( Greed ), Moha ( Attachment ), Ahankara ( Ego ).

One starts living a balanced life in both material and spiritual zones.

Swapneshwari Hanuman Mantra Vidhi
Sadhak or Sadhika should sit in pure clothes facing east, on a red aasan in the Brahma Muhurta, after taking bath etc..
Keep the idol/photo of Shri Hanuman ji on a red cloth.
Light a cow ghee lamp in front of Hanuman ji and offer churma or gram flour (besan) laddoos.
Now chant a rosary of the Ganesha mantra like –
"Om Gang Ganapataye Namah."
Now chant a rosary of Guru Mantra like –
"Om Namah Shivay"
Then recite Ramraksha Stotra
Now Now do one or five rounds of Hanuman Gayatri Mantra
Om Anjani Putra Aaya Dhimahi Tanno Hanuman Prachodayat. II4II
Now chant 11 rounds of Swapneshwari Hanuman Mantra for 11 days.

Swapneshwari Hanuman Mantra : "Om Namo Hanumantaay Aaveshay Aaveshay Swahaa"
After chanting the rosary mantra, do one recitation of Ram Raksha Stotra.
Now offer Kshama Prarthana Mantra
Avahanam na janami na janami Swamasva Pareshwaram, Pooja Chaiv na janami Swamasva Sureshwar, Yatpujitam Maya Dev Paripoornam Tadastu Me.
Now bow down straight on the ground in front of Hanuman ji and get up from the seat.

Make a note : After sadhana , keep Churma Ladoos in different box/plate, in such way offer daily 5 churma ladoos and at end of 11th Day, gather all laddoos and distribute to childrens or cow or monkey or dig down in ground on Tuesday.
After Sadhana Siddhi you have to chant 1 round daily for lifetime.
After Sadhana, to test whether you attained siddhi, one has to chant 1 mala at bed and ask Bhagwan Hanuman ji and get to sleep, s/he will get answer to his questions in dream.
The most important thing in Hanuman Sadhana is to have complete control on the mind, speech, and action and observe celibacy through words, thoughts, and deeds.
If you cannot follow celibacy through mind, words, and deeds, then never worship Hanumanji.
Sattvic Diet, Strict Observance of celibacy, and restraint on speech are essential in Hanumanji Worship.
I hope Hanuman worshipers will benefit from my short article.
Hanuman Darshan Aspirant