Holi 2023 Date : Holi is among the most important Hindu festivals which commemorates the triumph of goodness over evil. Is Holi on March 7 or 8? Find out the correct time and its background, significance and significance of Shubh Muhurat celebrations, and everything you must know about the festival of colours.
How Old is Holi ?
Holi is a celebration that has been held in India for centuries. There are poems that document celebrations going back to the 4th Century CE. It is a symbol of victory over evil and the beginning of spring, after a long winter. It is observed in March, which corresponds to Phalguna Poornima on the Hindu calendar.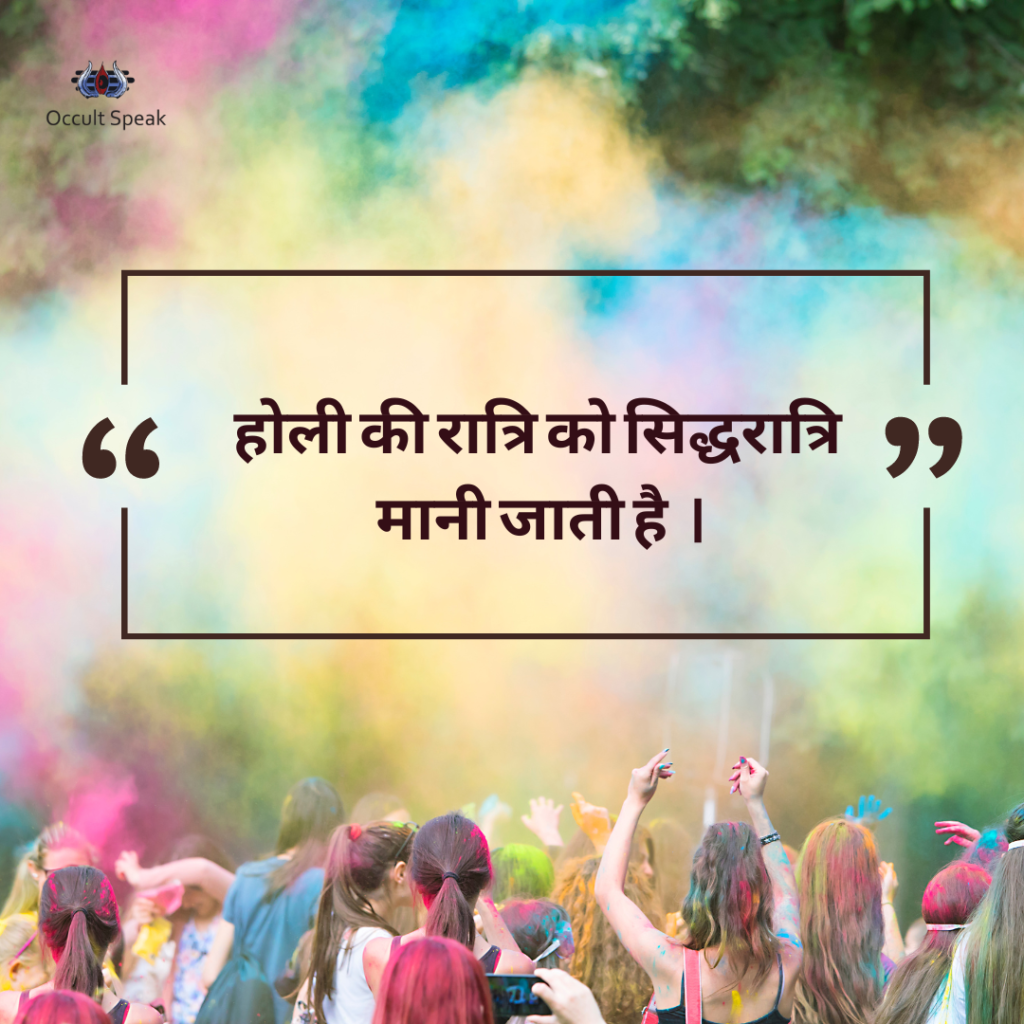 Who is God of Holi?
Holi is also a celebration of the Hindu God Krishna, and the legends of Holika (along with bhakt Prahlad).
What is Holika's real name?
Holika, also known in Sanskrit as holikaa, is a Hindu Asuri. She was the aunt of Prahlada and the sister of Hiranyakashipu, the Asura-king.
When is Holi in 2023?
Holi 2023 in Indian calendar is on 8th March 2023 but because in India Holi is now divided into 2 days i.e one is Holika Dahan ( Holika Dahan/burning of Holika ) and another Celebration of Holi( colour Holi) people often ask me- Nirav, Holi Kab hai 2023 me ?
So to clear the misconception and 2023 Holi Date, I am mentioning the exact date for Holi Puja 2023.
Holi 2023 Dates are 6th March 2023 wherein we should offer the prayers to the almighty or the swaroopa of lord you are devoted to. Tuesday i.e 8th March 2023 as per Christian Calender , it is colorful Holi but actual holi as per hindu tradition always comes on Phalgun Purnima only.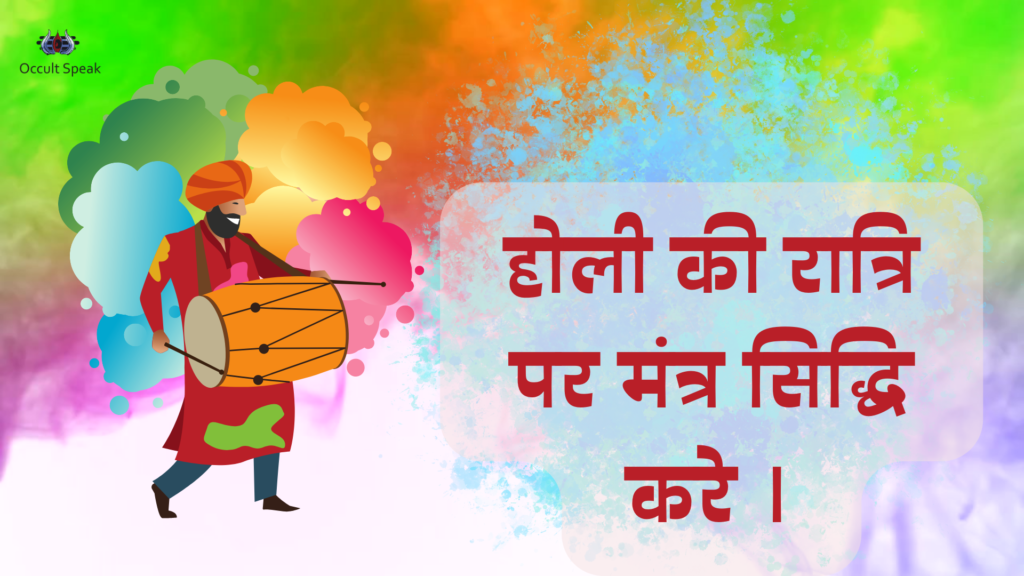 Holi 2023 : Why Holi is Celebrated in India?
Holy is extremely auspicious for Indians and spiritual seekers as this is the day where all meditation, mantriks, tantriks and those who want to reach the higher realms of spirituality, await for the auspicious Holi Date 2023.
You will ask why ? Reason is crystal clear that those sadhaks/ sadhikaas want to achieve both spiritual or materialistic goals. Hence many people always opt for 'Shabar Mantra Sadhana' as it is best suited for Holi 2023.
Shabar Mantra was invented by Nath Sampradaay Rishis such as Machendranath, Gorakhnath, Balaknatha etc ) which is 10 Crores in numbers.
But for spiritual seekers, meditators and followers of Vedic Path, the Shabar Mantra does not resonate as it is said that such followers of Vedic Literature should perform Shabar Mantra as it does not give them sadhana fal.
So when it comes to Shabar Mantra Sadhana, I would definitely request my readers who are looking for grasping opportunities in the material world to perform and chant shabar mantras on eve of this auspicious event of Holi 2023 date.
2023 Holi and Shabar Mantra for Laxmi Prapti
As I mentioned above, Shabar Mantra is best used for fulfilling your material desires, so I should opt for Shabar Mantra on Holi Night ( not celebration day which is mentioned on Google as 8th March 2023 )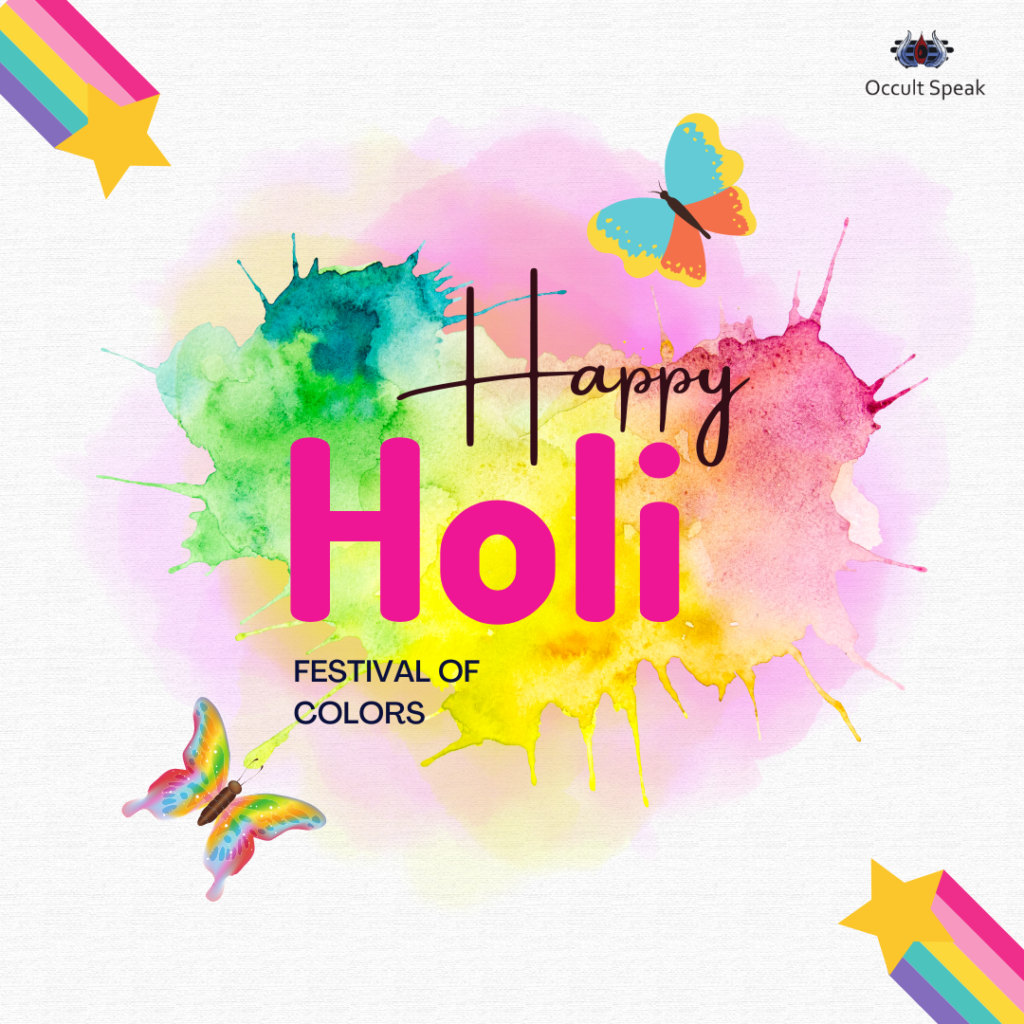 Holi 2023 Date: When is Holi and its Shubh Muhurat?
According to the Indian Calender , Holi 2023 Date are Phalgun Month Poornima ( फाल्गुन पूर्णिमा ) wherein Hindu Panchang state that Falgun Poornima start at 6th March 2023 at sharp 04:17 pm and end at 07th March 2023 in the evening at 06:09 pm.
So, it is better to perform any ritual, mantra chanting on the 6th March 2023 night after 9 pm as Holi 2023 is high vibration zone and all the highest vibrations are seen and felt between 9 pm to 3 am as this 6 hours are highly energize and I think every sadhak/sadhika should avail benefits of this Holi 2023.
Which Mantra to Chant on Holi 2023 Date?
Since, there are many mantras and holi pooja mentioned in Indian scripts, I would like to highlight.
One should always note down that before chanting any Shabar Mantra, s/he should chant 1 mala ( 108 times ) Shabar Sumeru Mantra which is given below.
साबर सुमेरु मंत्र on Holi 2023
गुरु सठ गुरु सठ गुरु है वीर , गुरु साहब सुमरौ बड़ी भांत सिद्धि टोरों बन कहौं मन नाऊ करतार सकल गुरु की हर भजे घट्टा पाकर उठ जाग चेत सम्हार श्री परमहंस ।।
Once you complete 1 round of Shabar Sumeru mantra then chant 1 mala of Ganesh, Guru Mantra or Shiva Mantra ( in case you don't have your spiritual guru ) and then finally 11 mala ( rounds ) of Mantra you want to chant for your desire result/wish to get fulfilled.
Below are a few Shabar Mantras useful in today's situation. For self-defense in black magic, get secured from enemies/rivals and even from negative energies which we call ghost/evil spirit.
Second mantra, I have attached is Bhairav Mantra to get protection shields from your rivals and people who are jealous of you and your family.
Third Mantra is on Laxmi Shabar Mantra for attracting wealth and abundance and for those who are struggling with finance, job and business.
Fourth Mantra is Health for regaining loss immunity, also assist in getting rid from ailments ( both chronic and acute ).
One should choose any one mantra and recite 11 mala minimum and if it is possible then chant more than 11 malas in one night and after holi one should chant 1 mala on daily basis.

PS: Do not start chanting more than 1 mantra, as it won't be fruitful to sadhak, as many people think if I chant 2-3 mantras, then I will get mantra fal as early as possible which is a wrong thinking pattern.
Occult Masters says that one should take 1 mantra for siddhi, devote around 1 year for mantra siddhi, once it is activated ( mantra is siddh) then move on to the next mantra.
I have written the mantra vidhi along with complete pooja vidhi for those specific mantras in Hindi. Reason of writing in Hindi is for people who are familiar only with hindi language.
कला जादू – मंत्र तंत्र क्रिया से रक्षा – शरीर रक्षा के लिए – रोग निवारण – भूत प्रेत से रक्षा और यात्रा में सफलता के लिए – कवच के लिए – 'हनुमान मंत्र"
मंत्र – "ॐ नमः बजरंग बली व्रज का कोटा जहाँ हमारा पिंड वही हमारा पेठा ईश्वर की कुंजी ब्रह्मा के ताले मेरे घट के हनुमान रखवाले जो फिरे हनुमान राम की दुहाई ॥
विधि – १ माला ४० दिन तक करके सिद्ध करले अथवा जबभी मंगली पूर्णिमा – मंगली अमावश्या या शनि अमावश्या हो तो उस रातको १२ माला मंत्र जाप करके – १ ही रात्रि को मंत्र को सिद्ध कर सकते है । उस समय पूजन में सामने गाय का दीपक – पान – केला – नारियल और राम नाम का जाप सुरु करके मंत्र जाप करके – साधक का मुँह पूर्व दिशा की और हो = आसान और वस्त्र – लाल या पीला हो ।
श्री वीर भैरव मंत्र ( शत्रु रक्षा – स्व रक्षा के लिए और शत्रु नाश के लिए ) : Holi 2023 Par Veer Bhairav Mantra for Shatru Nash, Self Defence Aur Swa-Raksha Ke Liye
हमें जो सतावे सुख न पावे सातो जन्म इतनी अरजी सुन लीजे , वीर भैरो आज तुम जितने होय शत्रु मेरे – और जो सताय मुझे – वाही को रक्त पान , स्वान को कराओ तुम – मार मार खडगन से काट डारो माथ उनके मास रक्त से नहावो वीर भैरो ! तुम कालका भवानी सिंह वाहिनी को छोड़ मैंने करी आस तेरी अब करो काज इतनो तुम ॥
विधि – सवा सेर बूंदी के लड्डू नारियल अगरबत्ती और लाल फुल्लो की माला से श्री वीर भैरव का पूजन कर २१ दिनों तक नित्य १०८ पाठ करे।। बाद में आवश्यकता होने पर ही ७ बार नित्य पाठ करते रहें । तो स्वयं की रक्षा होती है और शत्रु वर्ग का नाश होता है ।
साबर लक्ष्मी साधना on Holi 2023
१) आसान प्राणायाम करें ।
२) गणेश गुरु का जाप करें ।
३) साबर सुमेरु मंत्र का १ माला जाप करें ।
४) अब ३/५/११/२१/५१ माला जाप कर सिद्ध कर ले ।
लक्ष्मी साबर मंत्र :
" ओम् कमल दल निवासिनी महा सुहागिनी मां चंचल स्थिराम् ह्रीं ह्रीं ओम् नमः कामाक्षायै ह्रीं क्रीं श्रीं फट् स्वाहा । "
५) यह साधना किसी भी शनिवार की रात्रि में ही करें ।
६) यह २२ दिन की साधना है जो शनिवार से शुरू करनी होती है और २३ वे रात्रि को १ माला की हवन करना है ।
७) अब रोज रात्रि को सोने से पहले – बिस्तर पर ही १ माला उपरोक्त मंत्र की करें और फिर सो जायें – ऐसा रोज नियम से करेंगे – तो साधक के जीवन में लक्ष्मी की कृपा से धन लाभ और सुख समृद्धि होती रहती है ।
Holi 2023 : स्वयं की स्वास्थ्य रक्षा और रोगों से मुक्ति के लिए : मृत्युंजय मंत्र
गुप्त मृत्युंजय मंत्र :
ॐ ह्रौं जूम स: मम पालय पालय स: जूम ॐ
I hope my effort on Mantra Sadhana and Holi 2023 will yield positive result in your life.
Love and Light,