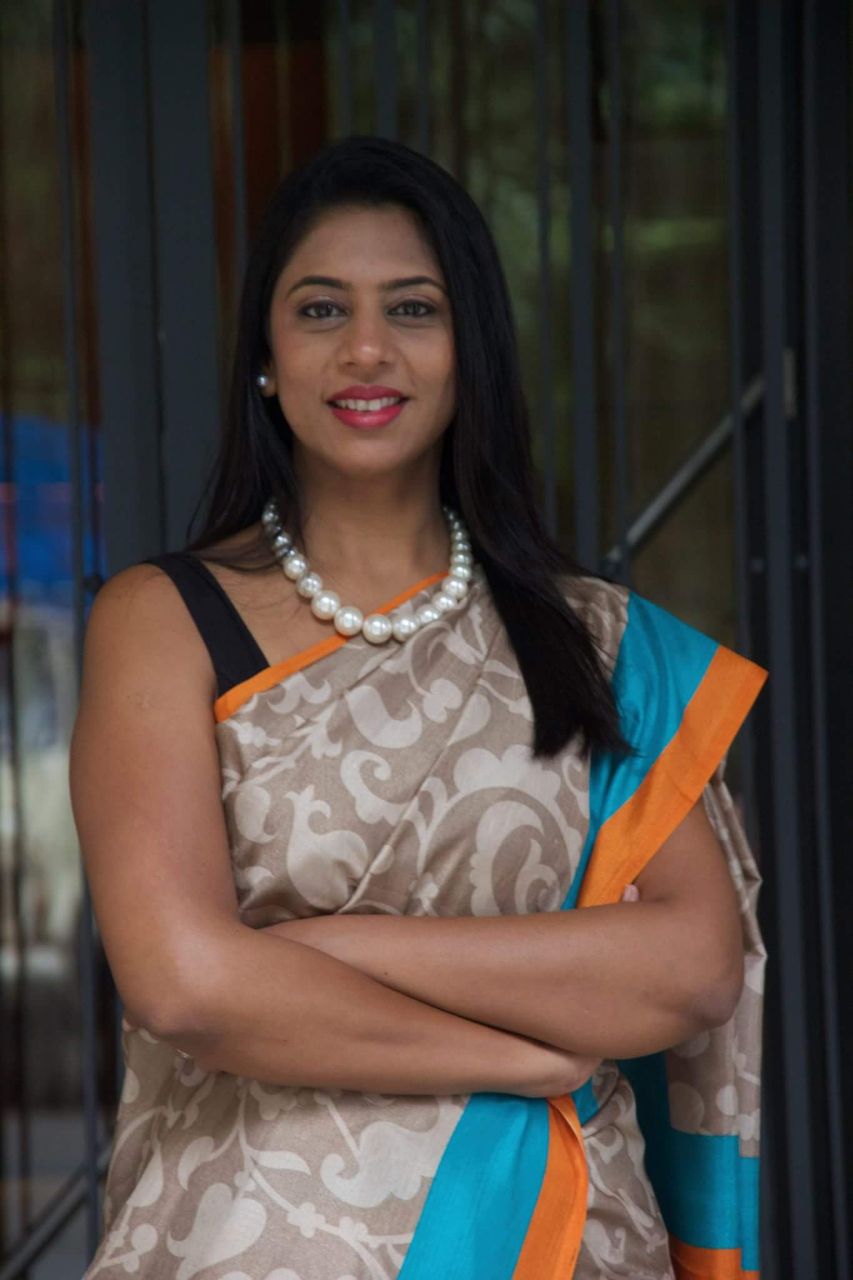 Ten New Thoughts About Sexuality  That Will Turn Your World Upside Down.
Here is the inspiring story of Niyatii N Shah who decided to break the taboo surrounding sexuality and sex education. She found her calling in educating kids and adults in Sex Education. Here is the story of a Woman Entrepreneur who strive hard just to remove the Sex Education as Taboo from Indian Society.
Thus after Alex-O-Connor, I hereby present the real-life experience of Jhansi Ki Rani of Education who alone fight for the rights of men, women and children.
Niyatii is a trained Sexuality Educator, Counsellor, Parenting Coach, Empowerment Coach, Corporate Trainer. She has been covered by Times of India (National Coverage), Mid-Day & DNA, Dainik Bhaskar, Hello Jaipur Magazine & featured in 'Chitralekha', leading Gujarati Magazine.
Niyatii has founded AVERTI – which is meant for educate-empower and eradicate – Averti is An initiative to Raise Awareness of Sex Education for Children & Adults.
Niyatii has trained more than 18,000 students and 250 + teachers in Sex Education,
She is associated with Sexuality Educator for yourdost, consulton and oowomaniya
ICC Members at NAFA
Founder of HEROES – the ordinary REAL men.
Empowering the kids 18,000+
As Nelson Mandela rightly said: "Education is the most powerful weapon which can be used to change the world."
Wendy Davis: "Let's make sure that we are working for age-appropriate sex education in our school system".
Again it's an honor to introduce you to very hard working and enthusiast women who have and still working for masses 24X7 not just for sake of working towards kids but her passion makes her worked towards the causes thus we at Occult-Speak salute Niyatii N Shah for her work and dedication towards Education field, so without wasting time let start with questions :
1)    How did you start your journey of entrepreneurship?
I started my entrepreneur journey soon after my college when I joined my dad in his import business. I walked that journey when I ran India's First Online toy/book library. Life kept throwing surprises at me and I ended my journey when my second child was born. As a Mother, I always wanted to be an aware mom and honest with my children. Sex Education came as a shock to me considering that I was an aware mother, I was supposed to know it all. Hence learning about sex education was necessary. After completing my first course on Sex Education, I realized that none of the parents was talking about it whether it's my family or friends. I officially launched Averti in 2013 where I take workshops and counselling sessions for kids and adults on sexuality education.
2)  May I ask you about your family background ( Your Parents, Education ( formal and Technical Edu), Struggle in those times of learning).
I come from very liberating Gujarati family. My father's name was Jitendra Salot who was a businessman, my mother is Neela Salot, a homemaker. I am a Mumbaikar by heart. My formal education was B.Com from R.A. Podar College Later I completed my studies in tour and travel, i.e IATA with double distinction and also done many other allied courses but I will say Sex Education was the field which I decided to get into. I did my Sex Education Course with Dr Rajan Bhosle from Heart to Heart Institute, Byculla -Mumbai and Counselling Course from Dr Minu Bhosle. I also completed a correspondence course from Dr Mahindra Watsa who is the leading Sexologist of India. He has been mentoring me for many years.
3)    What were the initial challenges you have to face when you start your journey in business/ entrepreneurship?
It was a challenging job to talk on this topic because nobody was talking about this. Parents resisted a lot. They were worried about – What would I talk to the kids about? What topic would it include? Are you only talking about Sex? What will happen if our children lose their innocence? So slowly it was to build their confidence, it did not convince them but challenges was to build up the confidence of parents.
I never missed a chance to take a workshop or a talk anywhere.
Slow and steadily I started taking workshops at School, Colleges, with Teacher, Principals, Parents
But Sexuality Education was beyond the content because you will get all the content online but it was challenging to break the taboo, to break those hesitations hence it was about the attitude to approach people.
If I tell you ask puberty or period I may give you booklet on this topic but will you read it , how the person will take this subject and accept it like how the boy will say to his mother that I am attracted to a girl or Girl will say that I get my first period how you feel about or boy will feel how he get erection ? So the challenges were not about a topic but it was about talking to people and attitude toward the people and it was a fantastic experience.
4)    What is your greatest fear, and how do you manage fear?
I had the fear of success. One decision to face it and boom, I am a happy woman.
5)    What have been some of your failures, and what have you learned from them?
There are many such moments that I was going through. Sex Education does not mean only delivering your content. You have to market, you have to prepare your content, post, creatives, you have to do everything: You are your boss, you are the salesman, You are your script writer, You are your Peon, You are your All rounder. Giving quality time to my family was also challenging.
6)    What has been your most satisfying moment in business?
I think after every workshop when children clap ( not as appreciation ) when I hear those clapping which comes from the heart of children, this touch to my heart and especially those comment comes from children: "I wish you could be my MOM /Class teacher/Mentor." I think those would be my satisfying movement and I feel I have done my job and when I get connected to those children in workshop.
7)    How has being an entrepreneur affected your family life?
It has affected both positively and negatively. Negatively because my kids got less time. Positive because sex education became an everyday general topic. It made my kids very comfortable with the subject.
8)    What are some of the biggest mistakes you've made?
Mistakes are welcomed as a lesson. So honestly, no mistakes only learning.
9)    What would you say are the top three skills needed to be a successful entrepreneur?
Communication
Know your audience
Passion
10)    What sacrifices have you had to make to be a successful entrepreneur?
My family time is the biggest sacrifice I had to made to be where I am and be able to but they are learning to goes with the situation.
11)    Describe/outline your typical day?
Day started with 6 am, preparing breakfast  for children and be with them physically around , my kids leave by 7: 30, my son is 14 so he is very independent and younger daughter is not very very prompt and has to push and then to give her own space and after kids leave I am back on my work, connecting people, social media, email and attending calls but I make sure that my work gets done by 3:30 pm but I make sure my conduct meeting/workshop when kids are not at home.
Many big people told me : Niyatii this is not a way you should work , you can't do the limitation to the time  but ultimately my kids are my first priority but it works pretty well and after work I be with my children in evening , Dinner happen for kids by 6:30 pm and they sleep by 9: 30 -10: 00 pm and then after that I am with my husband watching TV, talking on different topics, reading books and then I sleep around by 11:30 pm
12)    How do you generate new ideas?
Introspection, I am also part of a big project which is not a part of just today it was understanding friends but I create HEROES platform. It's India's First and the Biggest Online Community of men.
13)    Do you believe there is some sort of pattern or formula to becoming a successful entrepreneur?
Yes, you have to be determined and motivated, just can't cry and sit down, you really really have to crazy and more of passionate about your work. But at the same time, one should not take stress but your goal like Mount Everest should be in front of you and keep moving ahead.
14)    Who has been your greatest inspiration?
My Mother of course, very typical answer but it was love and understanding comes from her, she is a Gujarati housewife, she used to be very independent and superwomen. I lose my father 5 years back but she is my inspiration she knows how to maintain herself and work and of course, my husband and children are also my inspiration, People are an inspiration around me.
15)    How many hours do you work a day on average?
I am working when I am not sleeping.
16)    Do you feel formal education play vital role in business?
It does help to reach out to people because in our society and culture certificate mean more you don't have to prove more and you have done that but to reach to the basic you need formal education to reach the top but not necessarily completely again determination and passion work a lot.
17)    Does Master Degree in Management help in business OR you believe in real life experience as your Mentor?
Experience, I think we are different types of people/learner. Few people learn, many learn from books but could not relate to the life, can't apply also so experience is a teacher.
18)    What do you feel is the major difference between entrepreneurs and those who work for someone else?
I think every person should go for entrepreneurship of your own because that where you know your real potential.
19)    How do you build a successful customer base?
Know your customer, understanding their needs, where your client is coming from, what their age, background etc. to be able to give what they need.
20)    What motivates you?
I don't know, I think I am motivated most of the time, of course, there are few up and down but of the time nobody needs to tell me what to do, it is all inside.
21)    Any movement you remember where you were broke down and thought of shutting down the business but later you motivate yourself and bound back to the situation?
As I told you earlier: lots of night I cried and stuck down and sobbing my pillow, what I need to prove to the world and said – Nilesh ( my husband )  I won't do it now.He says, Relax Its Ok we will think about it and next morning I was on my table, earlier time he was smiling but now he knows.
22)    If you had the chance to start your career over again, what would you do differently?
I get into travelling not only experience but want to know about culture and people.
23)    How do you define success?
When I am better what I was yesterday like I was very touchy about myself what people think about that a feedback I received hence I will say that A better version of Me is my Success.
24)    Where do you see yourself and your business in 10 years? 20 years?
Want to take AVERTI –Sex Education on an International level
25)    In one word, characterize your life as an entrepreneur.
Determine
26)    What are three pieces of advice would you like to give to college students who want to become entrepreneurs?
Be Kind
Be empathetic
Know Yourself better –because you know what is your strength and weakness
You may reach Niyatii N Shah at :
Website: www.niyatiishah.com
Email: connect@niyatiishah.com
Facebook, LinkedIn, Instagram: niyatiinshah
Twitter: @niyatiinshah
Mobile : +91 9819867424
Let me know how you find this blog ?
Cheers,
Nirav Hingu