In my last blog on Dream Analysis – Swapna Vigyan I have written  on
What is Dream ?
How dreams occur ?
The development stages of dream and how to seek answers  to your  important and critical questions.
Today I will be giving you a detail information on individual dreams and their interpretations. Soon I will be publishing a book on Dream Analysis –Swapna Vigyan which would be a ready reckoner for those people who are interested in knowing the science of dreams.
Below are the different interpretation of dreams :
Temple – You will soon be starting  some auspicious work.
Mosque –You will find the solutions to your queries.
Gurudwara – There would be an increase in your reserves of knowledge.
Church –Peace of mind
Mazjaar –Your obstacles will be reduce.
Meditation Centre –Peace of mind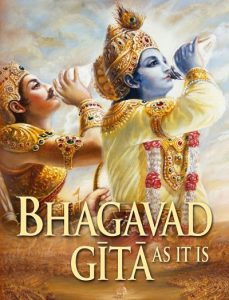 Holy Scripture in Dream:
Veda –Dispassion
Ramayan –Victory after lots of struggle
Guru Granth Saheb –Interest in religious work
Shrimad Bhagwat Geeta – ( It mean Paap-Nash ) Decreasing in evil thoughts and action.
Quran Majid –Peace of Mind
Bible –You will increase your knowledge through different sources.
Other Holy Scripts – Possible chance of starting new projects/research work.

Different Colour in Dream :
Red – Getting rid of Illnesses.
Green – Peace and calmness
Black – Chance of struggle and obstacles in future
Blue – Victory after lots of Struggle
Yellow – Jealousy getting diminished in your persona
Sky Blue  -Feeling delighted
Orange –Higher rate of success in future
White –Wealth and prosperity
Violet –Dispassion
Red Rose – Wealth ,money
Red and Blue – Courage
Green and Orange – Travel to religion place
Red and Yellow – ( For Ladies ) – Long life for their spouse.
Black and White – Obstacles
Red and Green – Good chance of expansion in business
Green and Black – Loss in Money matter and wealth
Gems  in Dream :
Ruby ( Manikya ) – Increase in power ,rights and authority
Pearl ( Moti ) – Gets peace of mind
Emerald ( Panna ) – Chances of getting good flow of money.
Yellow Sapphire ( Pukhraj ) – Stress , anxiety
Diamond ( Hira ) – Romance OR Chances of getting a relationship.
Sapphire  ( Neelam ) – Will get good opportunities for acquiring wealth and  success.
Coral ( Munga ) – Illness ,obstacles ,pain ,fear and hurdles from enemies /rivals.
Hessonite Garnet ( Gomed ) – Likely chance that some  critical  issues bothering you will change, and you will find some solution to your problem.
Cat's Eye Stone ( Lehsunia ) – Name and fame from society /people.
Turquoise Gems Stone ( Firoja ) – Getting good job ( in case of joblessness ) , Expansion of Business.
Lawawad Stone ( A type of Arabic stone ) – Increase in name and fame
Sulemani Stone – Dispute with friends/close people.
Katella (Amethyst ) –Deterioration in health
Crystal ( Spathik ) – You will start showing interest towards religion and spiritual practice.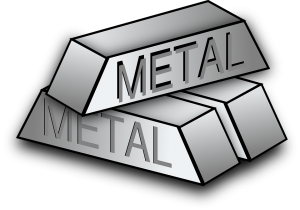 Metals in Dream :
Gold – Financial issues /crisis.
Silver – Deceit in relationship , more so in a love affair.
Copper – Alertness in the sub conscious regarding an accident likely to be occurring in the near future.
Iron / Rode – Accident or unexpected calamities/incidents
Pital – Money through different sources
Kaansa – Getting rids of ailments
Mercury – Relief from major obstacles of your life hence will hear good news regarding past issues.
Steel – You will get to know the real character of some person you trust .
Tridhatu – Accident by vehicles
Pancham-dhatu – Chances of foreign tour.
Saptam-Dhatu – Recovery from ailment OR faster recovery
Astham-Dhatu – Success in personal life
Gold and Silver – Financial issues will clear sooner
Copper and Silver – You will suffer from pain or have to stay away from your close relative/spouse
Ranga and Kaansa – Signs of obstacles in future.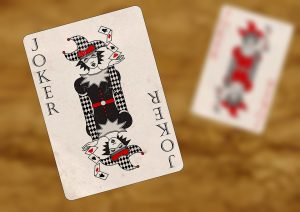 Gambling in Dreams : Here Gambling mean playing cards
Bunches of Playing Cards –Will get more of wealth in future
To See yourself playing card – Success in Love affairs
Throw playing cards –Progress in businesses
Distribute the playing cards –Benefits in Partnership either in the form of Marriage/Business.
Ekka – Getting your true/deserving right after long struggle
No.2 in Card ( Dukki ) – Lots of stress and anxiety
No.3 in card ( Tiggi ) – High profits in business
No.4 in Card ( Duggi ) – Getting easy solutions to your problems.
No.5 in Card ( Panja ) – Increase in knowledge and wisdom
No. 6 in Card ( Chagga ) – Receive more of love and affection from family and friends.
No. 7 in Card ( Satta ) – Your work will remain pending or will be stuck up at the point of completion.
No.8 in Card ( Attha ) – Victory after a long stuggle/obstacles.
No. 9 in Card ( Nauva ) – Increase in strength and courage and related work.
No. 10 in Card ( Dassa ) – Lots of Benefits in Inter-personal relationship.
Jack ( Gulam ) – Have to please your superior /bosses /people.
Queen – Will get your own rights as per your wishes/command.
King – Extreme high respect ,name and fame will received from society,family ,organization and people.
Joker  – You will be travelling sooner and will be benefitted in this journey.
Body parts in Dream :
Head – Name and fame
Hair ( of head/scalp ) – Encouragement  ,strength and beauty ( for girl/ladies)
Complete Head – Authority
Eye Brow –Increase in name and fame
Eye lashes – Good at conversation with people
Eye – Working for social causes/social work
Nose –You will get your desired work and recognition also.
Ear = Received happiness and expected work from your son and spouse
Mouth – Communication gap
Face –Increase in strength , courage /bravery and authority
Lips –Success as and when you desire.
Tongue –Dispute/fight
Teeth –A Sure sign of death of family member/relative(s)
Adam's Apple  –  (A depression in throat/a point where 2 collar bone meet ) – Getting socialize and will getting new friends.
Moustache – Getting rid of debt.
Beard –Increase in authority
Throat  -You will be inclined towards helping people
Neck ( back side) – Become more clear in approach and will have the right attitude
Temple ( a part between eyes and ear – better known as Kanpati in Hindi ) – You will get good job.
Cheek – Success in business.
Shoulder  – Increase in responsiblities.
Arms – Strength ) – Physical strength
Heart –Name and fame
Chest – Will bless with Baby girl /soon your daughter will get married .
Stomach – Abundance in wealth
Palm –Will start with new planning of projects
Fingers – Will received happiness from siblings
Ribs –Your hidden secrets will be revealed by Women.
Back –Name and fame
Lower back ( waist ) – You will get recognition  in your field.
Genital Organs –Increase in materialism
Vagina – Will solve the critical issue of your life
Thigh – You will be getting good news from family.
Calf muscles –Will get job sooner
Knee – Will receive money from different sources
Legs –Short or Long journey in future
Heel –Strength/increase in immune system.
Foot –Healthy life
Foot digits/toes – Revenue generation from a new source.
Foot  thumb –Very sooner you be travelling for good purpose.
Hand thumb – Earlier/later you will be deceived by a person whom you trusted a lot.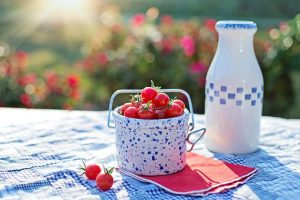 Beverages or liquid food  seen in Dreams :
Water – Increase in body pain
Milk – Will receive money soon.
Tea – Will hear good news soon.
Coffee –Name and fame
Sweet Drink ( Sharbat ) – Sooner you will get unexpected outcome.
Fruit Juices – You get promotion/lot of responsibilities and quite possible you may find the person to whom you can delegate your work/responsibilities.
Alcohol –Disputes/fight
Yogurt – Will receive money soon.
Extract of Grapes – Accident/emergency
Sweetdish/ Sweetdish made out of khajoor/dates – Increase of hurdles in your life.