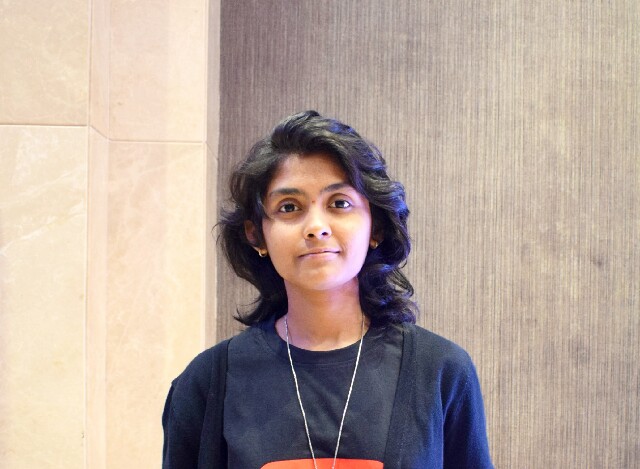 Tips To Avoid Failure In Digital Entreprenuer.
I have been writing on occult science since 8-9 months which was highly appreciated by my readers, so I thought why not to write something on digital and entrepreneurship. There are many articles, blogs, podcasts, positive quotes on the internet but very few bloggers interview the entrepreneur, and hence I'd like to grab this opportunity and to share the real-life examples of those entrepreneurs who succeed in their industry.
"As Dr. Abdul Kalam said, "Don't read success stories, you will only get the message. Read failure stories you'll get some ideas to get success."
We will see what they did when they feel frustrated, how they tackle their problems, their pain, and hurdle and ultimately we'll see how they reach where they wanted to reach. This blog is the series of interview blog and I named it Zero to Success.
Today it's my honor to introduce you a very young talented girl who is still pursuing her education and simultaneously successfully running up her dream business of Social Media Marketing.
Meet Alex –O – Connor, Founder & CEO of @EConnorMedia. It is a 360 digital media marketing agency with Cyber-Security solutions.
She is certified by Digital Google, Startup India, IIT Madras and IIT Kharagpur to name a few. She is currently pursuing her Engineering, and she is a digital enthusiast who has touched all the corners. Co-founded weimagineit.com with best friend (Sara), which is a social media agency. Currently, member of 'Tai Lopez' (He is one of the top 3 social media experts) social media academy, Alex spreads digital knowledge using her YouTube Channel:
www.youtube.com/c/iamalexoconnorofficial and another educational medium,
She has Crossed 180,000+ followers within a year.
Alex is passionate about spreading as much knowledge as she can focus on creators. She has encouraged more than 65,000+ digital enthusiastic through her webinars and courses and will continue to do so.
So without further ado let's start with the questions.
1)    How did you start your journey of entrepreneurship?
I was always interested in building something and was still looking forward to earning with one of the other ways. It started with me as a kid helping my dad keeping records, data entry and so on. Within years, I was creating multiple contents for various platforms. Soon my best friend and I had this idea to provide services to others. She was a great tip-off to start with. I was supplying and helping everyone I can. Later on, as I was gaining more knowledge and more people were leveraging on me. By that time I had established my brand through all those years, and I was into almost every aspect of digital media that's when I thought to start out a media marketing agency, but I have always been unique, and Cyber-Security was one of the fields I was getting into it. So I founded the first ever agency "E Connor Media" which not only provides Digital Media Marketing but also provides cyber-security solutions.
2)    May I ask you about your family background (Your Parents, Education, and Struggle in those times of learning?)
My family are well educated.  Even in those ages with all the struggles, one can think off in 60's, the 70's,80's my mother (E.Padma) completed her master's education and my father (E.Eswar Rao) completed his Ph.D. I have elder sister E Keerti who has just finished her MBA. Luckily none of us had to fight for educational rights. I always loved learning; I still learn every single day. May it be business, technical or non-technical I just love gathering so much information that it isn't just enough.
3)    What were the initial challenges you had to face when you start your journey in business/ entrepreneurship?
I think every business person comes at a stage where he has an idea or the product ready but doesn't know how to go about it. I didn't struggle with scarcity; I struggled with choices. I knew so much that I was confused what to do and how much to do. Focusing in all directions will get you nowhere.
4)    What is your greatest fear, and how do you manage fear?
I don't fear about anything. As far as you are right and your mindset is right, you cannot go wrong. But if there is anything I can advise people about it then – if you are confused that the thing you are going to do or the decision you are going to take is right or wrong then pause a minute and think – " Will my mom and dad be proud of it? " if the answer is yes, go for it. If  the answer is no and if you still want to take that step then ask yourself this – "Will I be happy or disturbed if my child did that."
5)    What are your failures, and what you learned from them?
Failure is temporary. I have had my times, but that doesn't stop anyone. If there's anything I learned in my life in a hard way is that – "History repeats itself."
Each one of us read or heard it at least once in our lifetime, but things don't make sense unless and until it happens to one. But you don't have all the time to make mistakes and make sense of everything. So that's when a mentor comes into the picture. Since you are reading this, hear me out. If you fail due to your habits, tasks or your mindset, then you need to change those habits, routine and that mindset. If you still do the same thing over and over and over again, then you will get the SAME results. And that's when "History repeats itself"
6)    What has been your most satisfying moment in business?
The most satisfactory moment would be being friends with other experts in the industry. The real satisfaction would be when we get featured on Forbes for being the best in the industry.
7)    How has being an entrepreneur affected your family life?
With all the new millennial age, things get in your way. I had spent way less time in past six years than before because I made every second count. I want to grab every opportunity, every knowledge and every gem I can. But since a couple of months, it's been different. I am working smarter not harder. Effectiveness is the key.  Family first!
8)    What are some of the biggest mistakes you've made?
None that I know of but I have had my setbacks because I never prioritized things. For me everyone, everything is equal, but that would be a mistake to think off.
9)    According to you what are the top three skills needed to be a successful entrepreneur?
Patience
Constant Learning
"DOER" instead of "Perfectionist."
10)    What sacrifices have you had to make to be a successful entrepreneur?
I want to throw some light that being an entrepreneur doesn't always mean sacrificing. For me, it wasn't slaughtered because I loved the process. I don't enjoy the results, I love the journey, the process, the pain and the bruises to get to that final point. Everyone has some or the other thing to sacrifice but it's just a term just like one makes excuses for not being present.
11)    Describe/outline your typical day?
Waking up at 4:30 AM, Morning routine for the right mindset. Get few technical and non-technical tasks done before the world wakes up. Preparing to start my day, head off to college or studio (depending on what day it is), be back to home in the evening and working on more projects while spending my time with family, getting some more tasks done, learning one of the other things and off to bed.
12)    How do you get new ideas?
They are always, continually flowing to me because I am still thinking about it. And the best part is you have too many ideas but execution matters. So how do I filter those ideas?
I think of it as – "Will I love someone doing/provide/build this value/service/product to ME" if I am impressed with someone serving me the same thing then I would go for it.
13)    Do you believe there is some pattern or formula to becoming a successful entrepreneur?
You get what you give. Follow newton's third law, and you are all set. But I have seen a HIGH percentage of people with this single habit, i.e., waking up early. I cannot stress enough on how important it is. If you are a night owl you will just brush this off because reading something against your heart is not enlightenment but I cannot describe how powerful it is to wake up early in the morning before the world. You won't just get it.
14)    Who has been your greatest inspiration?
My family, School friends, G+ and Best friends. They supported me right from the very start, and I am grateful to everyone who always had that faith and saw that spark in me.
15)    What book has inspired you the most?
To your surprise, I never read any book until lately. But I always adored people who could read books. I am a huge fan of reading blogs, forums, and content information. More towards listening and watching content so that I can save time on reading. I found it interesting that successful people read one book every day and it was intriguing to me so I developed a text-to-speech converter app so that it can read the book to me in any accent I wanted.
16)    How many hours do you work a day on average?
14-18 Hours to not working at all on specific special occasions.
17)    Do you feel formal education play vital role in business?
Honestly, it does not in a direct way, because no one taught me how to open a bank account or register a company. Moreover, I had to register a company to sell services. But formal education is vital in an indirect way. Sure, it doesn't teach you how to set up a company, but it will show you how to manage your company. How to tackle with different groups? And so on.. Wisdom is never ending treasure, and there's nothing that you lose by gaining extra knowledge. But if there's anything, then it's that it can make you money or bring you solace.
18)    Does Master Degree in Management help in business OR you believe in real life experience as your Mentor?
I cannot talk about the master degree in management at this moment because I am still studying, but personally, a mentor is fast-track to your success. Let me clarify on that. Let's say you are into E-Commerce. Any new master degree course cannot teach you that, even if they can then they won't efficiently show you. If you picked up the most successful person in E-Commerce to mentor you then you will achieve much better and quicker results than a classroom. So it is highly depends on the niche or category you are going to consider.
19)    What do you feel is the significant difference between entrepreneurs and those who work for someone else?
It's entirely up-to oneself. Everyone can be an everything, but a lot of environmental factors, resources, the right piece of information/guidance and child's upbringing makes them who they are today. There is nothing cool or uncool working for self or working for someone. The ultimate goal of both the parties is to gain financial freedom, so basically, we are on the same side, not different (Wink)
20)    How do you build a successful customer base?
Over-Deliver!
21)    What motivates you to work hard?
The fact that I was born as a human out of billion other things I could be. Just want to leave a good dent in the universe of my existence. There's less time, but we do not realize that.
22)    Any movement you remember where you were broke down and thought of shutting down the business, but later you motivate yourself and bound back to the situation?
No, I never depended on business. The business depends on me. If you ever come across such a situation then just take hiatus doesn't matter if it's for weeks, months or years. It works!
23)    If you had the chance to start your career over again, what would you do differently?
I would do anything differently. I am content with how it all went, as I said I love the process, not the starting or ending point. But I wished I was introduced to internet way before than I was so that I could have got into it way earlier just like kids aged 8 these days take internet by storm.
24)    How do you define success?
Just like Mahatma Gandhi is known for non-violence. Being the best in whichever field, area, category, industry, the phase you are in. Be satisfied, bring satisfaction and pass it on.
25)    Where do you see yourself and your business in 10 years? 20 years?
I see myself and my business and my brand in many potential streams. We are known for our roots in several areas, and we are looking forward to being known for each one of them as our extended arm.
26)    In one word, characterize your life as an entrepreneur.
"Alex O' Connor"
27)    If you were conducting this interview, what question would you ask?
I would ask some of the following questions:
a) What was your break-through point?
b) What is your daily mindset routine?
c) Who are the top 3 public figures that you networked with and how did you reach them?
d) If given a chance to change places whom would you switch it with?
e) Any regrets?
f) Things you wish you know earlier?
28)    What are three pieces of advice would you like to give to college students who want to become entrepreneurs?
a) It's never too late to start!
b) "I don't have money"- Chuck it! There are ways where you can earn without investing at all. But don't spend your winning like crack-head. RE-INVEST!
c) Have the right mindset- Stop making excuses. Stop trying to prove your parents wrong or trying to prove to yourself. Stop stopping for resources or right time. The time is there, the money is there, the funds are there, but you are not.
Thanks for challenging me to think for solutions to these questions. Self-exploration from time to time is prominent. Here are my links:
www.iamalexoconnor.com
www.youtube.com/c/iamalexoconnorofficial
www.instagram.com/iamalexoconnor
www.twitter.com/iamalexoconnor
www.facebook.com/iamalexoconnor
Also on LinkedIn Snapchat, Tumblr, Pinterest, Google, Amazon etc as @iamalexoconnor
My Business links:
www.econnormedia.com
www.instagram.com/econnormedia
www.twitter.com/econnormedia
www.facebook.com/econnormedia
Also on LinkedIn Snapchat, Tumblr, Pinterest, Google, Amazon etc @econnormedia
Let me know how you find this blog ?
Cheers,
Nirav Hingu